Mistletoe baskets a huge success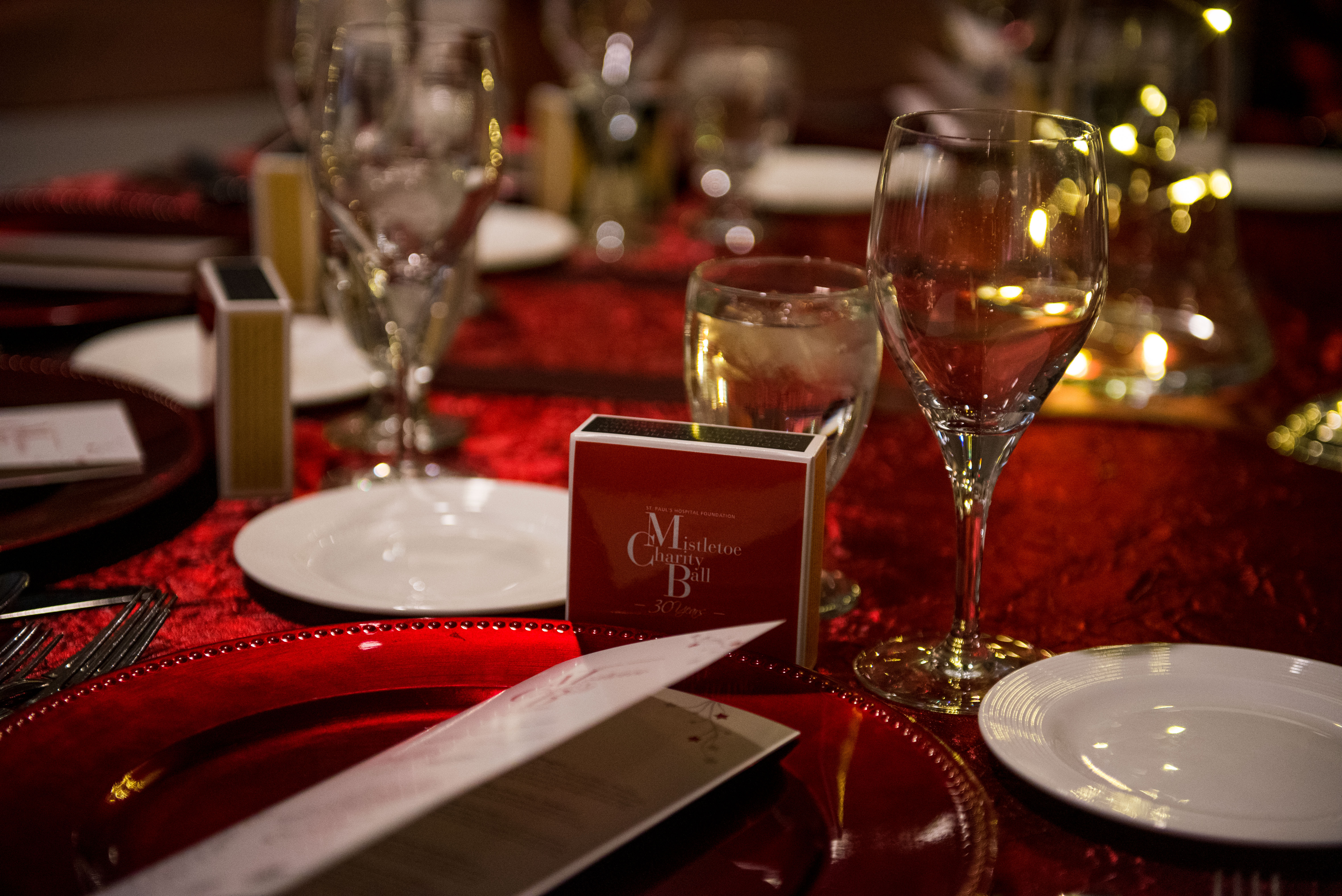 When the COVID-19 pandemic first hit in March, the Mistletoe Ball committee was already well underway planning the 2020 event. Mistletoe Ball is a signature fundraiser for St. Paul's Hospital Foundation, and more than that, it's an annual tradition for many people in the Foundation family, marking the start of the Christmas season.
It was hard to imagine the season without it, and cancelling fundraising wasn't an option — the need never goes away, and especially so at a hospital during a pandemic.
At first, the committee pushed forward with plans but delayed the date of the ball — but there was still a lot of uncertainty. As time went on, it became more clear that the annual Mistletoe Ball would need to be reimagined.
SPH Foundation CEO Lecina Hicke came up with the idea for Mistletoe baskets, and committee chair Pam Prosofsky said everyone agreed the baskets should try to capture the spirit of the Mistletoe Ball.
"Everybody knows Mistletoe for Chef Robin's desserts and the chocolates and the beautiful decor and the flowers — we wanted to bring that to everybody at home," Pam said.
The response has been phenomenal.
The Mistletoe baskets campaign raised $162,575, and Pam said the fundraiser went so well, she thinks it may end up sticking around.
"I'm so thankful we were able to come up with a creative way to move forward with Mistletoe," Pam said. "I am particularly grateful for the support of past Co-Chair Carol Yelland who has really helped to keep everything moving. The entire committee has been truly phenomenal. Everyone's been so patient and understanding and willing to pivot."
Annual Giving Manager Michelle Neufeld said once the committee pivoted to the basket idea, they got really excited. "It was something they could sink their teeth into and follow through with no matter what happened later in the year," Michelle said.
More volunteers were needed than ever before for the Mistletoe Ball because volunteer drivers delivered the baskets on Nov. 21. Pam wanted to share a "huge thank-you" for all the support.
"It blows my mind how supportive and giving Saskatchewan people are. It's really impressive to watch everybody be so supportive, whether donating time or donating money or purchasing baskets."
At the virtual toast on Nov. 21, Chef Robin Andreas shared his personal story as a kidney transplant recipient, and we were so grateful that he was willing to open up about his experience. As a kidney transplant recipient, Chef Robin understands, firsthand, precisely what it means to have a new lease on life.
We're also grateful to many long-standing and new businesses that sponsored this fundraiser, to the volunteers who delivered them, and to each and everyone who purchased a basket in support of St. Paul's Hospital Foundation!
Thank you to the Mistletoe 2020 Volunteer Committee:
Pam Prosofsky (Chair), Carol Yelland, Barbara Berscheid, Doreen Howlett, Nicholle Povhe, Janna Dutton, Carrie Jamieson, Michelle Neufeld (SPH Foundation Manager of Annual Giving), Jesse Greenwood (SPH Foundation Annual Giving Officer), Jennifer Bow (SPH Foundation Executive Assistant)