Karen Barber, Executive Director of St. Paul's Hospital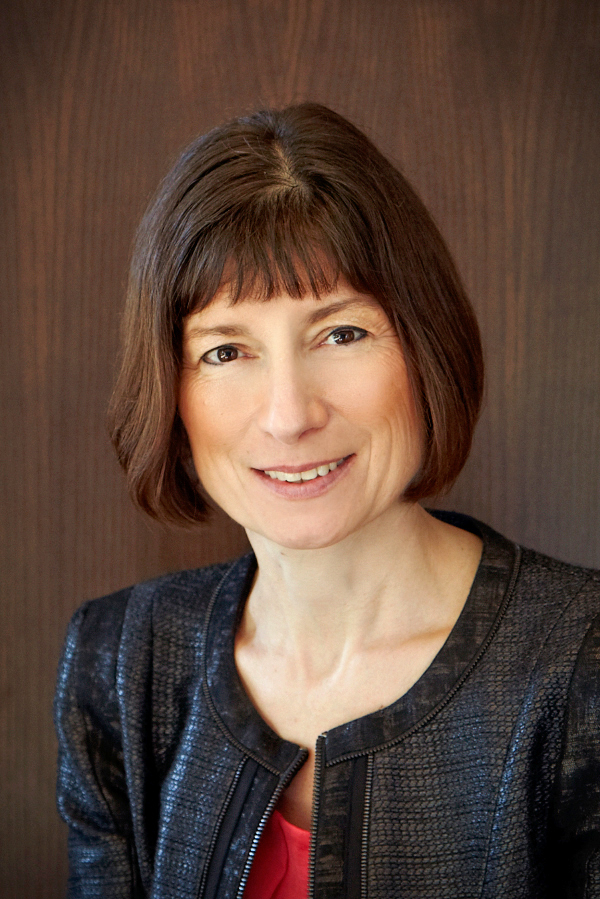 Big changes have come to the governance structure at St. Paul's Hospital over the past year, including a change to the leadership at St. Paul's Hospital.
Karen Barber is the new Executive Director at St. Paul's Hospital, functioning in the role formerly held by Jean Morrison, who is now the President and CEO of Emmanuel Health Incorporated.
Earlier this year, St. Paul's Hospital and 11 other Catholic healthcare facilities across the province transitioned from having their own Boards of Directors to a model where governance oversight is provided through Emmanuel Health Incorporated. Nine of the former SPH Board members were appointed to the new Emmanuel Health Board and new leadership roles were formed for Karen and Jean. Karen also provides support to the St. Paul's Hospital Local Council, which functions as a committee of the Emmanuel Health Board.
Karen grew up in Saskatchewan, mainly on a farm in the Marcelin/Leask area and also in Saskatoon. She and her husband Dennis have been married for 37 years, and have two adult children.
After convocating from the University of Saskatchewan, she accepted a position as Director of Physiotherapy, initially at Frank Eliason Centre and later at Parkridge Centre in Saskatoon. While she obtained a Master's Degree in Community Health and Epidemiology, she instructed a Professional Issues class at the School of Physical Therapy and became the founding Director of the Continuing Physical Therapy Education Program.
From there, she joined the Health Quality Council to co-lead a provincial quality improvement collaborative for Chronic Disease Management and soon after, accepted a position as Director of Quality Improvement. She comes to St. Paul's Hospital from her position as Executive Lead, Quality and Strategic Planning for Emmanuel Care.