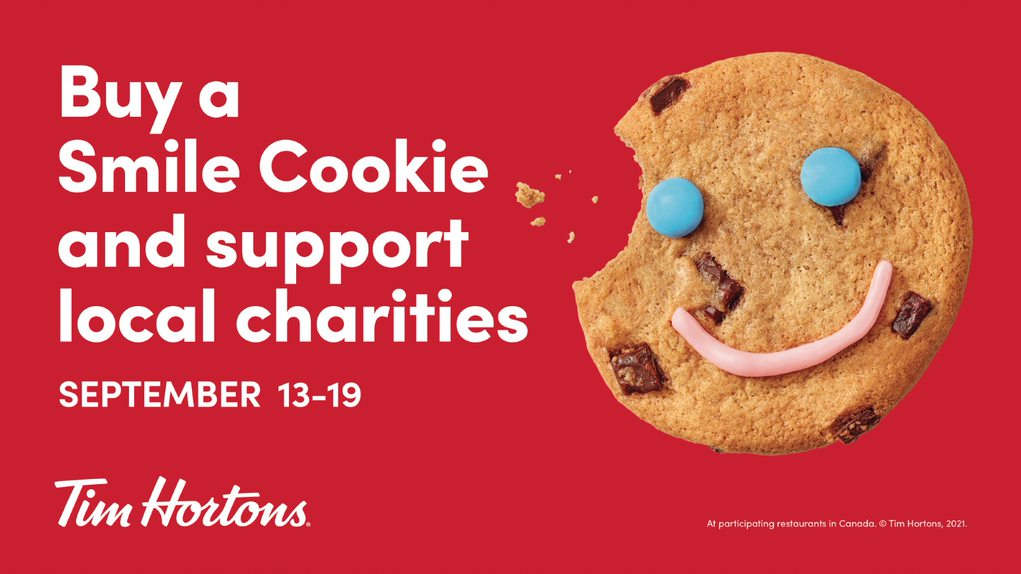 Smile Cookie 2021
This September 13-19, Tim Hortons restaurant owners and millions of generous Canadians across the country will come together to raise millions of dollars for local charities across the country.
Last year, Saskatoon, Warman and Martensville raised $117,052 which was equally divided between St. Paul's Hospital Foundation for the Hospice at Glengarda and STARS Air Ambulance in support of operations.
This year, with your help, we're looking to SMASH that record and raise even more for St. Paul's Hospital Foundation and STARS Air Ambulance! Buy a cookie for yourself, your friends and family, or maybe some for your coworkers; remember, every dollar from every sale goes directly to support us!
We are anticipating a massive increase in sales this year; in order to secure your order (we WILL sell-out!), please fill out one of our pre-order forms.