Story Posted: 2015-11-17
Charity Ball Launches Christmas Season for SPH Foundation
Charity Ball Launches Christmas Season for St. Paul's Hospital Foundation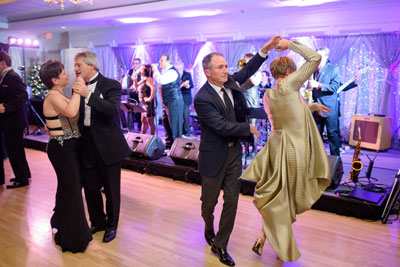 (Saskatoon, November 17, 2015) Elegant gowns and classic tuxedos were in full force on Saturday, November 14th at the 26th annual Mistletoe Ball fundraiser which raised $186,500 in support of St. Paul's Hospital.
This year's gala event, presented by PotashCorp for the fifth year in a row, featured an intimate evening of dining and dancing at the Sheraton Cavalier with a five-course meal by Executive Chef Robin Andreas and their wonderful staff. Music during the reception was provided by Mr. Ed Bajak, and guests danced the night away to the sounds of The Legendary Rhythm and Blues Revue.

"This elegant event really kicks off the season's spirit of giving with volunteers, donors, sponsors and attendees all coming together to help improve patient care at St. Paul's Hospital," said SPH Foundation CEO Bruce Acton. "The Mistletoe Ball has been a resounding success for 26 years, and we are very grateful to everyone involved, as together, we work to achieve our Hospital's vision for a community of health, hope and compassion for all."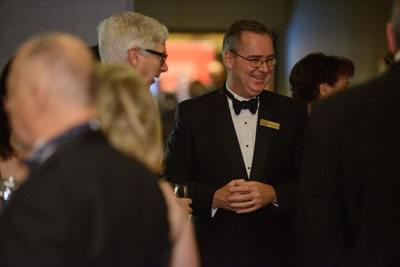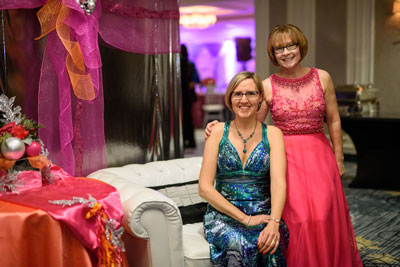 Proceeds from the event will support the revitalization of the Medical Library and new
Patient & Family Resource Centre at St. Paul's Hospital. The Medical Library will provide access to information that helps physicians and practitioners make diagnoses and provide the best tests and therapies for their patients. In addition, the new library furthers the Hospital's holistic approach to healing by ensuring that patients and family members have access to the knowledge and education they need to help them heal their body, mind and spirit. The new Library and Resource Centre will be a bright, comfortable space where librarians can help patients with online medical searches to find accurate, trustworthy information. A new Information Prescription Program is also in development that will allow doctors to "prescribe" the best available information to their patients to help them with all their needs.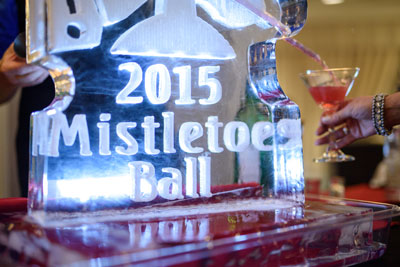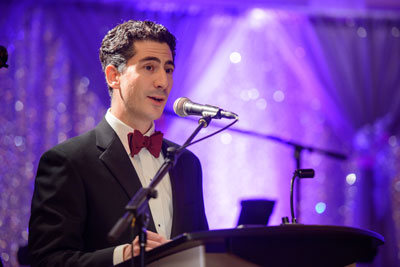 The first Mistletoe Ball was held in 1990, and since its inception, Mistletoe Charity Ball sponsors, donors and guests have helped St. Paul's Hospital Foundation raise over $3 million for medical equipment and patient care items.
Donors, sponsors and guests made this event a great success, including the volunteer
Mistletoe Ball committee members Carol Yelland (Chair), Barbara Berscheid, Cindi Gaucher, Marie Gormley, Dr. Helen Horsman, Janet Postle, Anne Reddekopp, Louise Rodgers, Tanya Wur, and St. Paul's Hospital Foundation employees Grace Maclennan (Manager Of Annual Giving) and Kari Sinkewicz (Executive Assistant).