Third Party Events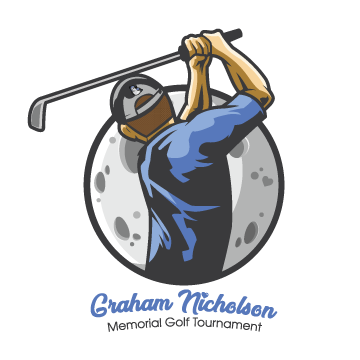 The First Annual Graham Nicholson Memorial Golf Tournament
Friday, June 16, 2023 at Moon Lake Golf and Country Club 1:00 PM.
In January 2022, Graham Nicholson, husband to Tannis Nicholson and father to Austin (17) and Chelsea (13), was diagnosed with Glioblastoma, an aggressive type of brain cancer.

Graham worked for over 2 decades as a general manager in sporting goods retail in Saskatoon. He was a dedicated and loyal employee who worked hard to provide for his family. He also cared a great deal for those that worked both for him and with him. He truly valued the many friendships that he made along the way.

Graham was a family man. He was a devoted husband and doting father who loved his family "to the moon and back". He was kind, caring, and compassionate but was also incredibly humble and modest about his accomplishments.

When it was clear that Graham's diagnosis was terminal, every effort was made to ensure that his final days were both peaceful and comfortable. The Hospice at Glengarda offered that peace of mind in a modern and holistic environment for end-of life care.

On April 15, 2022, Graham Nicholson lost his battle with Glioblastoma. While his journey came to an end, his family vowed to ensure that his memory and legacy live on. Graham loved to spend his summers golfing; it was this passion that inspired the idea to host The Graham Nicholson Memorial Golf Tournament.
Hospice at Glengarda
Proceeds from the Graham Nicholson Memorial Golf Tournament will support patients and families facing end-of-life at the Hospice at Glengarda.
Your support will specifically enhance the Comfort Care Fund at the Hospice at Glengarda. This important fund ensures that the patients and families within the Hospice have access to the resources and amenities they need to feel safe, comfortable and at home during their stay. Help us continue to provide care that is patient-centered and responsive, and meets the needs of mind, body, and soul.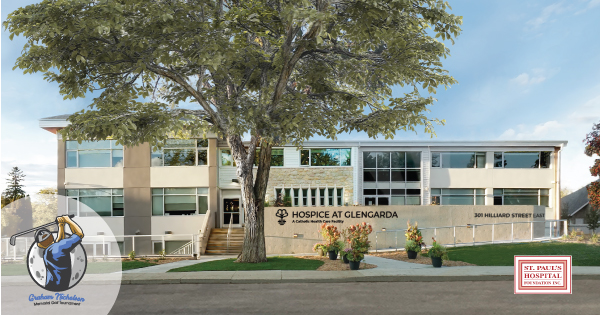 Show your support by sponsoring the Graham Nicholson Memorial Golf Tournament – Sponsorship Package
For more information on how to support the tournament, please contact Jesse Greenwood, St. Paul's Hospital Foundation at jesse.greenwood@sphfoundation.org or Tyler Moss at tyler.moss@shaw.ca