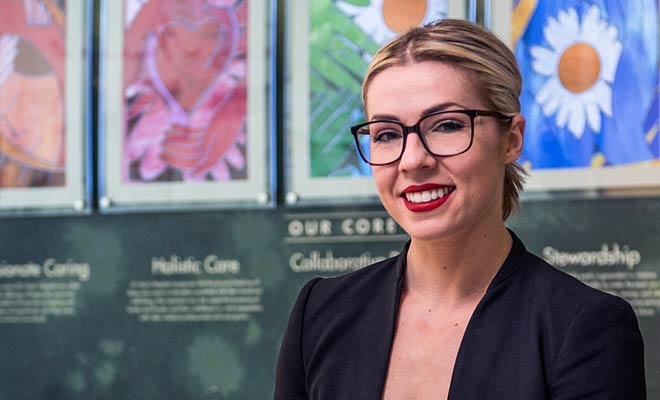 By Lecina Hicke, CEO
Today, if you were to drive past the future site of the Hospice at Glengarda at 301 Hilliard Street, you would see a buzz of progress and construction. Each beam that is put in place, every wall that is built brings us one step closer to realizing our dream of establishing our province's first, free-standing residential hospice.
---
Your Gifts in Action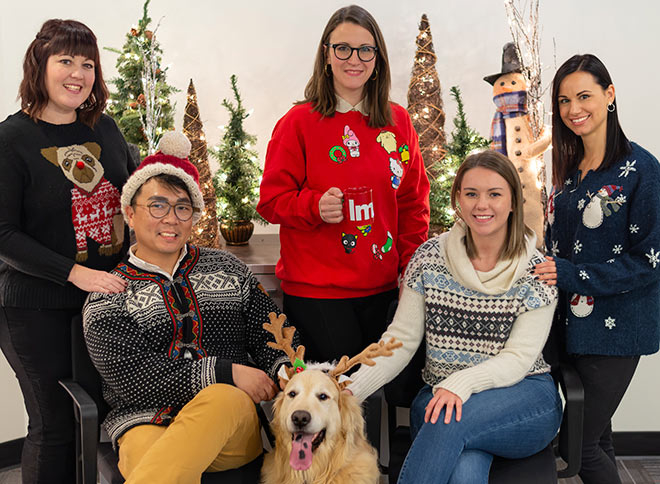 The Design of Giving:
LMNO Donates Their Creativity to the Mistletoe Ball
When LMNO presented this year's Mistletoe Ball designs in June, they went all out and really got into the Christmas spirit — they decked out the boardroom with Christmas decorations, twinkling lights, and a fire crackling on the TV. LMNO has been providing an in-kind donation of professionally designed marketing materials for the Mistletoe Ball for the past 14 years, since 2005.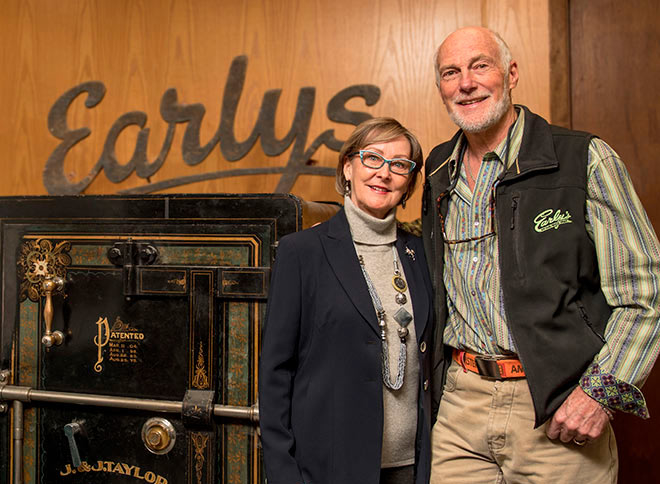 Everybody Loves Early's Farm and Garden Centre:
Owners Give Back to the Community that Supports Them
Early's Farm and Garden Centre is a Saskatoon institution. The much-loved family-owned business sells supplies for gardens, pets, livestock, and more. Early's has been in operation since 1907, making it almost as old as the city itself. Some people have been going to Early's their entire lives or returning for their pet food or livestock supplies for decades; it's a household name in the city.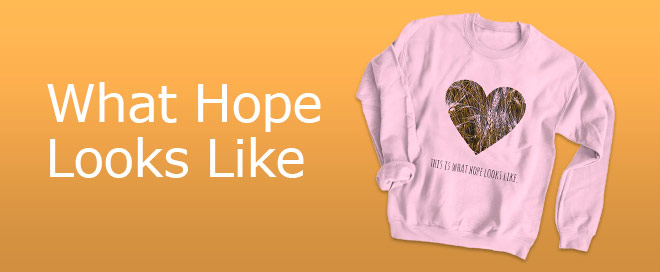 T-shirt Fundraiser Inspired by Farm life:
Ashley Van Meter is Raising Funds in Honour of her Dad
Ashley Van Meter's dad Dan Van Meter died on Nov. 25,2018, while in Palliative Care at St. Paul's Hospital. Going through this experience gave her a new perspective on life — and death. When she heard about the Close to Home Campaign for Hospice & End-of-life Care, she started looking into hospice care in Saskatchewan and she knew she wanted to do something to help raise money.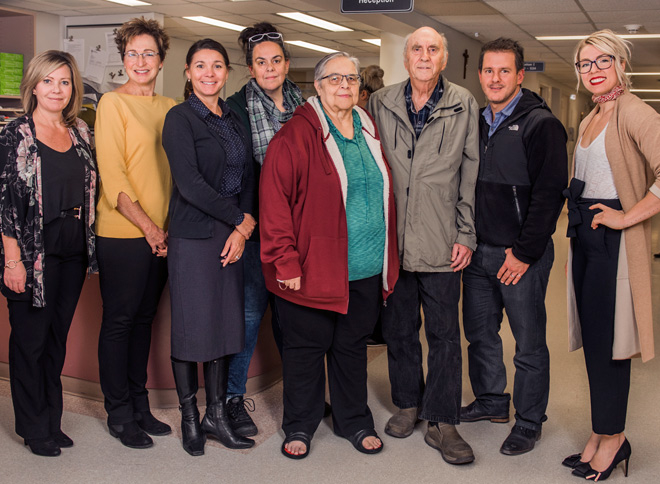 Grateful Patient Pays it Forward —
Buys Vein Viewer for the Hospital Unit She Stayed In
Karen Haffermehl doesn't consider herself a philanthropist. She was simply so grateful for the care she received during her stay at St. Paul's Hospital that she wanted to give back. She interviewed everyone who was working in the unit she stayed in and asked them what they would like to have in the ward. There were many different answers but the one that struck a chord with her most was the request for a vein viewer.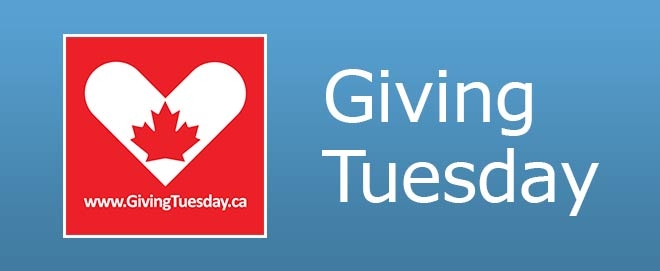 Give a Gift From Your Heart on Giving Tuesday —
Become One of Our Angels
Giving Tuesday is December 3rd. This year, consider giving a gift from the heart with a monthly gift in support of St. Paul's Hospital. Monthly giving is a convenient and affordable way you can provide support to exceptional and compassionate patient care at our beloved St. Paul's Hospital.
---
In the Media
• Growing Our Community: Joe Remai Makes Significant Gift to Close to Home Campaign
• Gordon and Jill Rawlinson Support Hospice with Heart
• Community Comes Together with Philanthropist Robert Steane to Support Local Hospice
• Sod Turning Heralds Start of Construction for New Hospice in Saskatoon with Significant Gift from Leslie and Irene Dubé
---
Video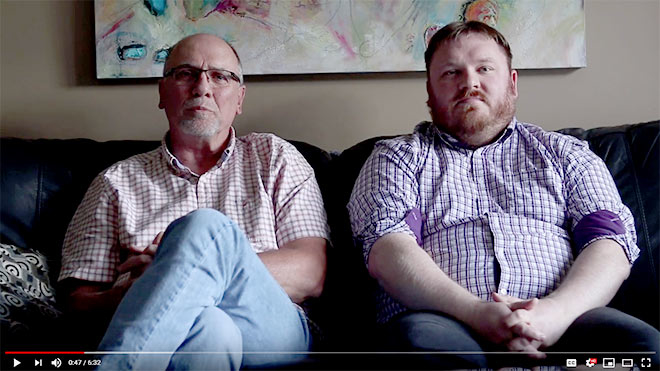 Murray Hill Talks
About his Experience with Prostate Cancer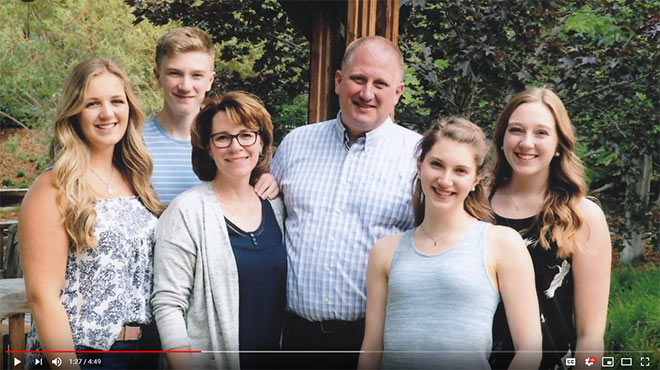 Gord's Story


---