Palliative and Hospice Services
At some point, each of us will live through the sunset days of our lives. If we are lucky, we will gather the people who matter most to us, remember and make final memories, and rely more and more on the tender care of others. We will do as much of this as we can from the comfort of our own homes, and sometimes we need additional support.
End-of-life care is offered through a continuum of integrated services within our community, and we are privileged to be a part of that with the Palliative Care Unit and the Hospice at Glengarda. If you feel you or your loved one would benefit from palliative services including hospice care, please discuss with your loved one's present health care team.
Palliative Care Unit
For more than 25 years, the Palliative Care Unit on the fifth floor of St. Paul's Hospital has been providing compassionate end-of-life treatment and holistic care to patients and their families. The Palliative Care Unit provides excellent, holistic comfort care with 24/7 nursing care for patients with significant medical needs in the last weeks or month of life.
For more information:
The Hospice at Glengarda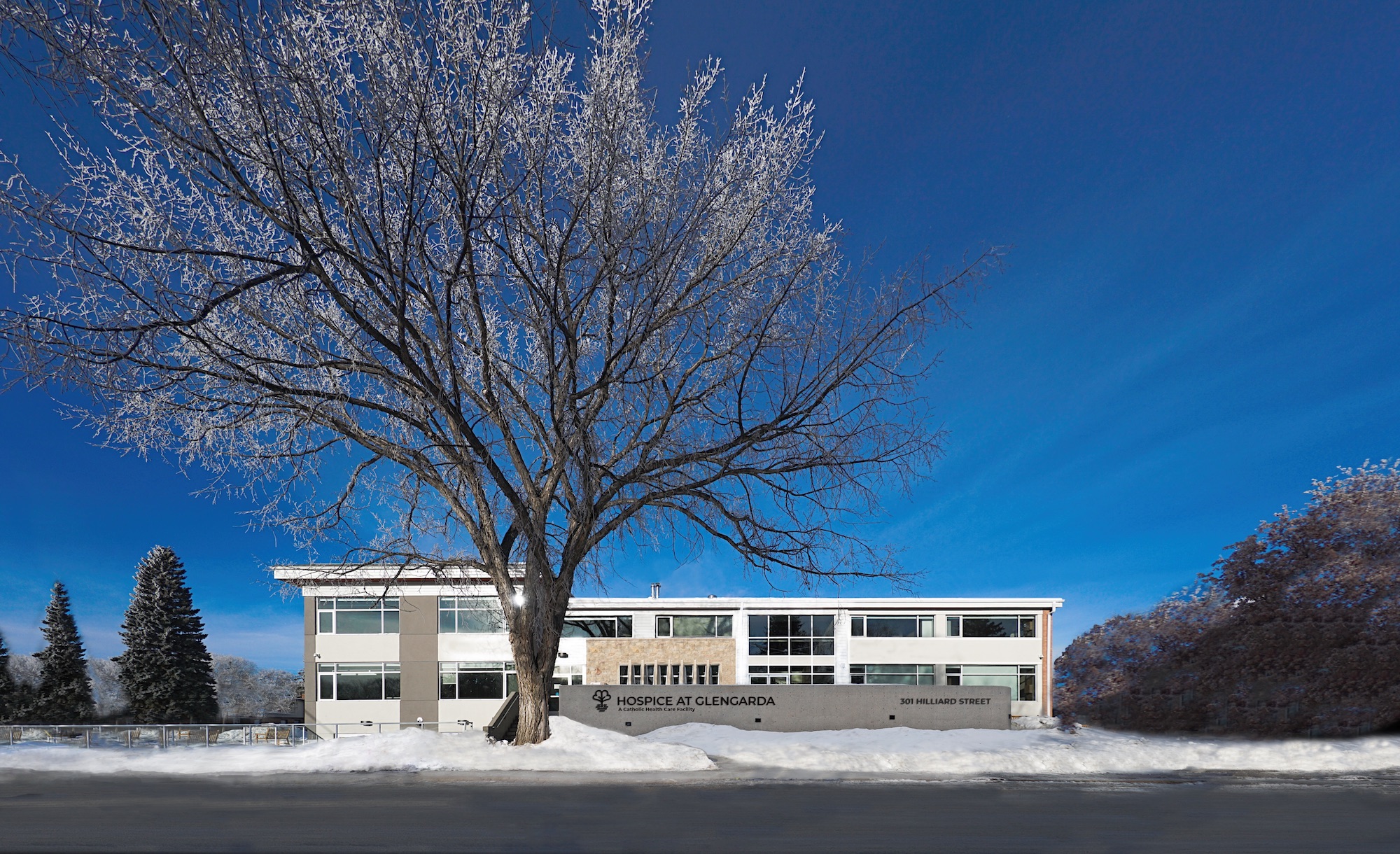 Opened in January of 2021, the Hospice at Glengarda offers fifteen private beds in a home-like setting in a quiet residential neighbourhood on Hilliard Street. The hospice is designed for adults requiring end-of-life care in the last two months of progressive illness or disease, focused on meticulous, holistic comfort care.
For more information
---
Watch the Palliative Care video produced by the Catholic Health Association of Saskatchewan as part of their video series "Finding the Gifts". Learn more.
---