| | |
| --- | --- |
| | In This Section |
| | |
| | About SPH Foundation |
| | Programs & Application Forms |
| | Publications |
| | Corporate Information |
| | Board of Directors |
| | Foundation Employees |
| | Volunteers |
| | |
| | |
| --- | --- |
| | Quick Links |
| | |
| | Donate Online Now |
| | Donate |
| | Events |
| | About SPH Foundation |
| | |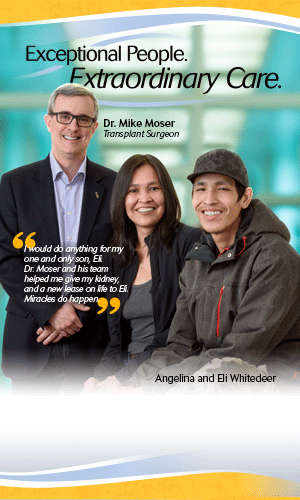 St. Paul's Hospital Foundation
Philanthropic leadership in support of St. Paul's Hospital as inspired by the spirit of charity and compassion of the Grey Nuns.


St. Paul's Hospital Foundation is an independent body committed to advancing the mission, vision and values of St. Paul's Hospital by raising, managing and allocating funds for St. Paul's Hospital in keeping with donors' wishes.
As health care costs continue to rise and new medical technological advances emerge, the work of St. Paul's Hospital Foundation becomes more and more crucial to ensuring our physicians and health care workers have the most up-to-date and advanced equipment with which to diagnose and treat patients. Founded in 1982, the Foundation comprises experienced and dynamic professional employees supported by volunteers, all of whom support the Hospital's vision of a community of health, hope and compassion for all.
Each year, numerous corporations and community groups and hundreds of individuals and families generously give to St. Paul's Hospital through our Foundation. Our donors often tell us they give to our Hospital as a way to thank our physicians, nurses, employees and volunteers for the kind, compassionate care they or a family member received at St. Paul's. We simply could not do the work that we do without the generosity of our donors and our volunteers, including our volunteer Board of Directors.
St. Paul's Hospital Foundation provides funds for important programs that benefit employees and their care of patients. For more information, please visit Programs and Application Forms. With wonderful support from our community, our Foundation has celebrated many recent successes, including the Grand Opening of the new Mosaic Laboratory, home of the Kinsmen Foundation Digital Transmission Electron Microscope Suite, and the completion of fundraising for advanced medical equipment, including a new SPECT-CT that will enhance diagnostic and treatment capabilities. We also celebrated the Grand Opening of Pylypchuk Hall - our new auditorium providing enhanced learning experiences for our staff.
Charitable Registration #: BN 11919 5691 RR0001
---
Recent Publications
SPH Foundation Recovery of Fund Raising Costs Policy
SPH Foundation 2015 Financial Statements
Latest News

SPH Art & Craft Christmas Sale is Thursday Dec 1st
Find unique one-of-a-kind items at St.Paul's Hospital's popular Art & Craft Christmas Sale on Thursday Dec 1st. Creations include...
Mistletoe Charity Ball Raises $196,900 For Operating Room Advancements
On Saturday, November 19th, the 27th Annual Mistletoe Ball fund raiser raised $196,900 in support of operating room advancements at St. Paul's Hospital.
Celebrating our donors and supporters on National Philanthropy Day
Today is National Philanthropy Day and we would like to thank all our loyal donors and volunteers for their support to St. Paul's Hospital.
The Gormley Gathering Cocktail Party Raises $222,421 for Cystoscopy Equipment
Thanks to the generosity and support from our community of donors, The Gormley Gathering, presented by PotashCorp on November 7th, raised an astounding $222,421 in support of ...
Mistletoe Ball Excitement As Tickets Almost Sold Out!
The excitement is palpable as preparations get underway for the almost sold out Mistletoe Ball!
Enhancing Patient Education at 4th Annual Urology Symposium
Patients and families who are faced with a diagnosis of prostate cancer were given tools to learn how to 'Survive & Thrive" at the fourth annual Urology Symposium held on Saturday, November 5, 2016 at the Radisson Hotel.
SK Woman Receives First Neuro System Cochlear Implant in North America
Vi Flatt used to call her husband, Ray, her translator. That was before she received North America's first Neuro System cochlear implant surgery at St. Paul's Hospital.
Seeking Input to Better Understand End of Life Care
St. Paul's Hospital is seeking input from patients, families and health care workers to...
Writer New Addition to Healing Arts Program
Since February, Saskatoon writer Kristine Scarrow has been relishing her new role as writer-in residence as part of the Healing Arts Program at St. Paul's Hospital. An author of two young adult novels and...
Saskatoon Health Region and St. Paul's Hospital commit to a better healthcare system for First Nations and Métis people
For Saskatoon Health Region employee, Neal Kewistep, seeing the Truth and Reconciliation flag raised will...