Supporting the community that supported them: Arthur and Margaret Bergan give back to Saskatoon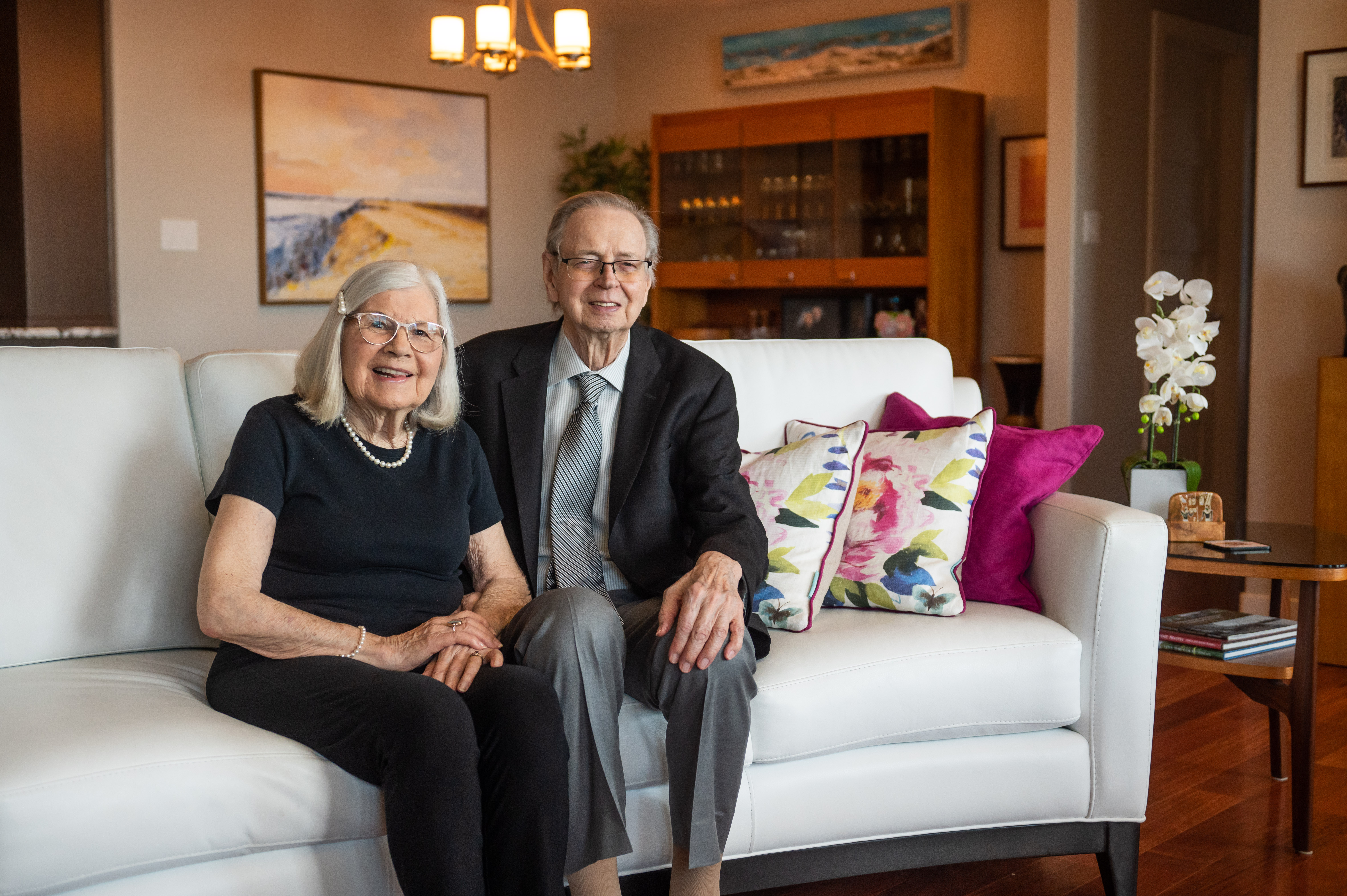 The name Arthur Bergan might be familiar to some people: he led the development of a pioneering weigh-in-motion scale in the 1970s that weighs trucks travelling at highway speeds. The development of this technology led to the formation of International Road Dynamics, a Saskatoon company that specializes in this type of technology. He was involved with the company right up until a couple of years ago, actively participating through his 80s.
Prior to enjoying business success, later in life, Dr. Arthur Bergan shares that his childhood gave him a special appreciation for the good things in life. Arthur grew up in the Dust Bowl of the Dirty Thirties.
"You ran around with a wet towel to try to get the dust out of the house," he said.
He lived in the Assiniboia region of Saskatchewan at the time, but there was a mass exodus from the area due to the hard economic times and the conditions of the land. He, too, left the province when his family sent him to British Columbia to finish his schooling. Happily, he returned to Saskatchewan to attend university and start his career.
It was after he returned to Saskatchewan that Arthur met his wife, Margaret. Both had grown up in rural Saskatchewan, and settled in Saskatoon to build their life together.
Now the couple, who have been married for 68 years, are giving back to the community that supported them so well.
"We had a home here and raised our family," Arthur said. "We've had a good life in Saskatoon and utilized the facilities, like St. Paul's Hospital, the other hospitals, all the recreational facilities. We always wanted to return as much as we can to the city."
The Bergans recently gave a $30,000 gift of shares in support of the Hospice at Glengarda.
"We've used the services of St. Paul's Hospital numerous times over the years," Arthur said. "We're very thankful for all the services we've received there."
They have also had family members in Palliative Care, so when Arthur and Margaret heard about supporting the Hospice at Glengarda, they thought it was a good idea.
"The care was so superb, we wanted to help out," he said.
The Bergans have donated to St. Paul's Hospital previously, as well as to other organizations they support. Arthur said he and his wife like to give gifts to something they can relate to.
Other organizations the Bergans have supported include the Meewasin Valley Authority, Arthur's alma mater the USask College of Engineering, and Waneskewin Heritage Park, which the Bergans helped get off the ground when it first opened.
He encourages other people to support causes that are important to them, too.
"If they enjoyed their life in Saskatoon and have taken part in activities and facilities around the city, it's a good opportunity to give back."