A day in the life of the Nītisānak Navigator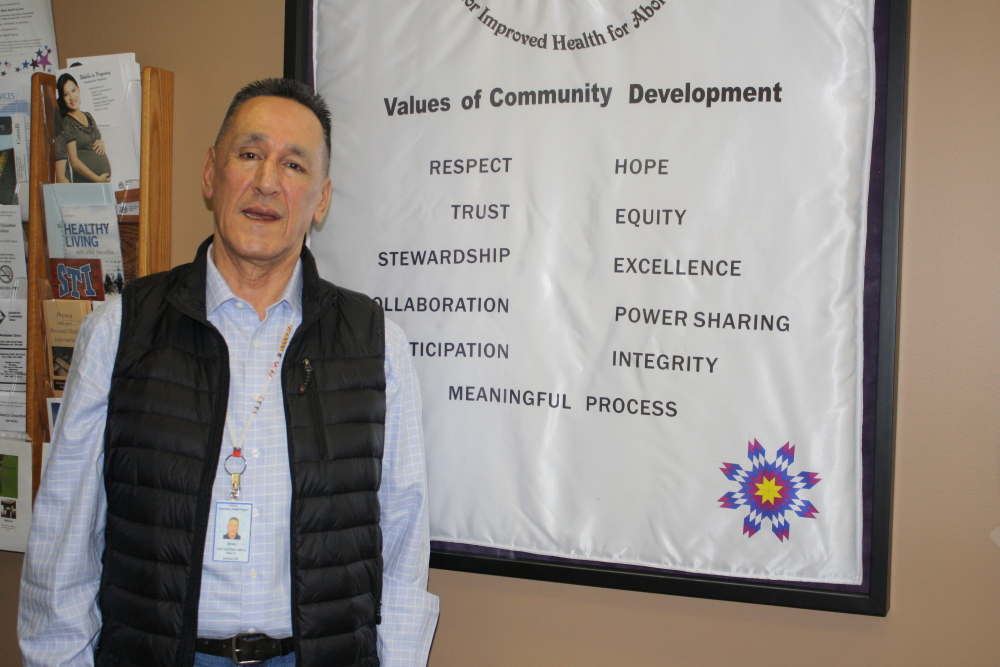 Brian Favel is the Nītisānak Navigator in the St. Paul's Hospital Emergency Room. He speaks Michif and Cree, and acts as an advocate for patients and their escorts.
There's a friendly new face in the Emergency Department at St. Paul's Hospital. Brian Favel is the Hospital's first Nītisānak Navigator in the Emergency Room. He provides culturally sensitive, holistic health care support to First Nations and Métis patients in the Emergency Room at St. Paul's Hospital.
The first thing he does when he comes in each day in is to print of a list of patients he's to see. They might be in ER, or Trauma or Minor Assessment and Care. He chats with each of them for at least half an hour, he said.
"I introduce myself, tell them who I am, who I work for and get familiar with them," he said. "I see what concerns they have, what they're in there for."
Speaking their language
A common concern in the Emergency Room is that people don't understand why they have to wait so long, he said, so he'll explain to them the five-step process that physicians take to triage emergency patients.
Favel also speaks Michif and Cree fluently, which can be an enormous help and comfort to some of the patients.
"They're more open to me and they feel a lot better, a lot safer, and so they kind of open up to me and tell me what's going on."
He'll often act as a go-between for the patients and nurses, talking to both sides to solve problems. He's an advocate for the patients, as well as their escorts if they have one, helping to arrange accommodations, meals and transportation when needed.
"I think I'm making a big impact on some of the patients. A lot of them come in there and don't see anybody of our culture in the Emergency Room, and as soon as they see me come in there as an Aboriginal person -- I'm Métis -- they lighten up right away and get into a happy mood."
Thanks to Cameco
The Nītisānak Navigator is a pilot project made possible through the support of the Cameco Cares Concert Series featuring Canadian singer/songwriter Sarah McLachlan. Cameco hosted four annual summer concerts from 2014-17 in support of Saskatoon's hospital foundations, and in 2016, St. Paul's Hospital Foundation was the beneficiary.
The hope is that this pilot project position will become a permanent fixture in the SPH Emergency Room.