"The Healing Arts Program Saved My Life" - The Life-changing Power of Art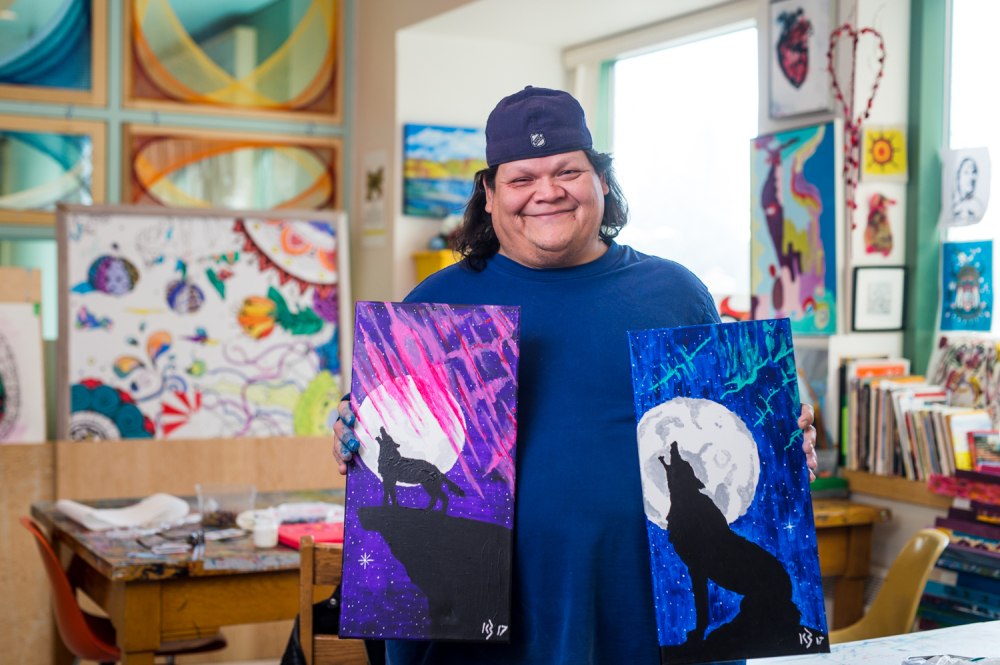 Ken Brevik had been at St. Paul's Hospital for more than two weeks when he first visited the Healing Arts studio. He came down in his hospital gown and wheelchair, worried about the surgery he'd be facing that night, and looking for a distraction.
What he didn't realize then was this visit to the arts studio would change his life.
Healing Arts Program Artist-in-Residence Marlessa Wesolowski encouraged Ken to visit, even though he was skeptical.
"When Marlessa gave me the first canvas, I was nervous, second guessing myself, not wanting to," Ken says. "Now I paint every day."
He's been painting for more than two years, and has made a career out of it; his art is paying his bills. He had never picked up a paintbrush before he came to St. Paul's Hospital.
Ken was at the Hospital due to a work accident -- a cabinet fell on his foot, and his outermost toe and part of his foot had to be amputated -- but he was also suffering from post traumatic stress disorder from a murder he had witnessed four years earlier.
Although he had been working with a mental health professional, he still struggled to fall asleep some nights, and had a hard time speaking to people.
"Art comes from your soul, and it was my soul that needed to be healed," Ken says. "Mental health gave me the 'mind things' I needed to do, but it wasn't helping. It was after I started creating that my soul healed."
Ken says he felt better after one painting. Over his next month in the Hospital, he painted 60 pieces. He is very grateful to Natalie Ewen, Unit Assistant at St. Paul's Hospital, who convinced him to hang the paintings in his room, making his space so bright and colourful that people walking by would come in to see.
The attention he received for his paintings was also part of his healing process. Post-traumatic stress disorder (PTSD) had made speaking to people a challenge. Now, he was able to interact, and all the interactions were positive: people were praising his skill and enjoying the colour and life in his room.
Life has taken a route he never could have expected before he picked up that paintbrush at St. Paul's Hospital. Today, his PTSD is manageable. He has the tools he needs from the mental health work he's done, and his soul has finally healed.
"The Healing Arts program gave me my life back," Ken says. "If it wasn't for this program, I wouldn't be where I am today."
To see more of Ken's artwork, visit his Facebook page: Ken Brevik's Art Gallery.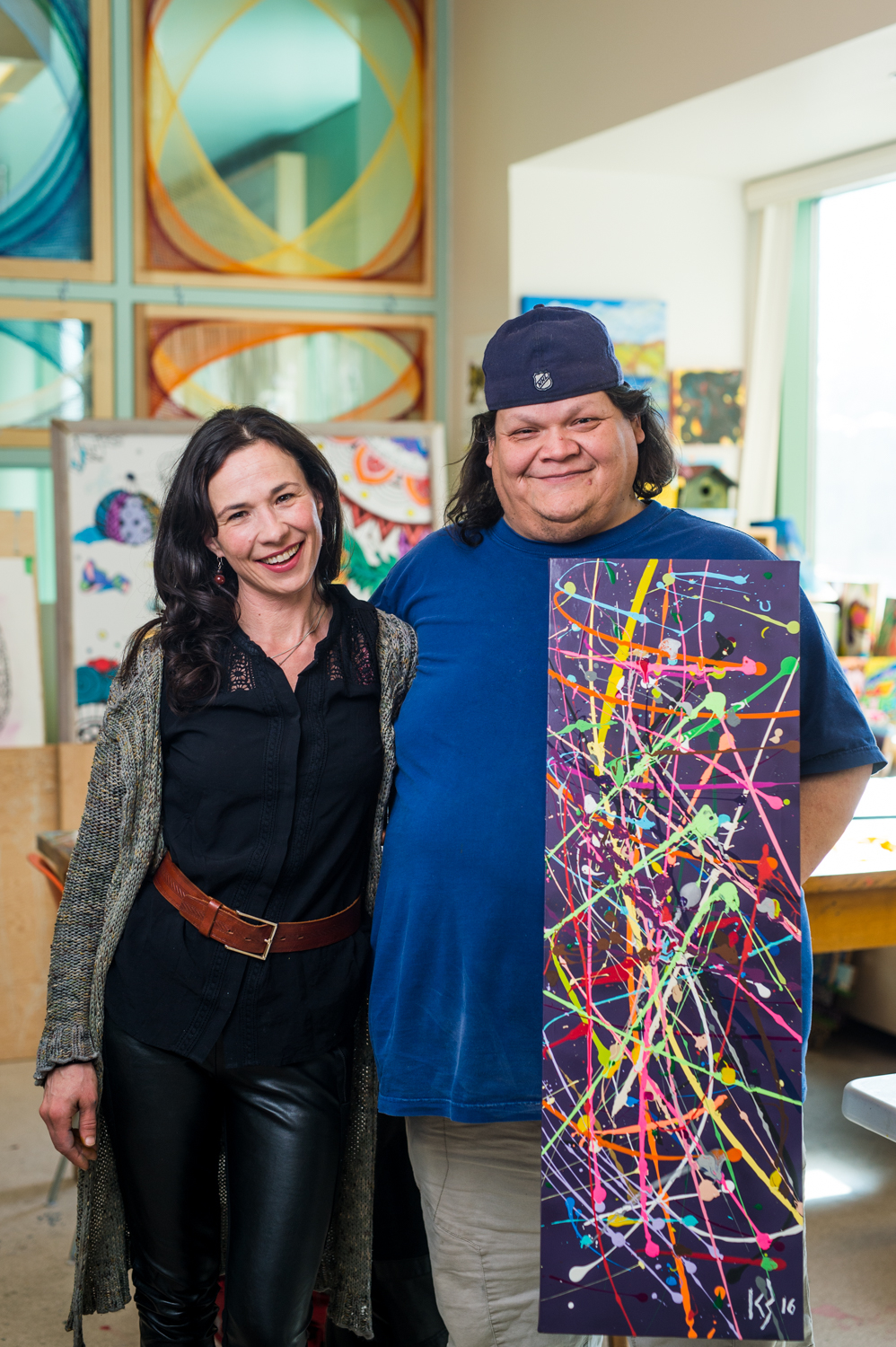 (L-R) St. Paul's Hospital Artist In Residence Marlessa Wesolowski with artist and former patient Ken Brevik.