Patient-friendly Vocera paging system will bring peace and quiet to palliative care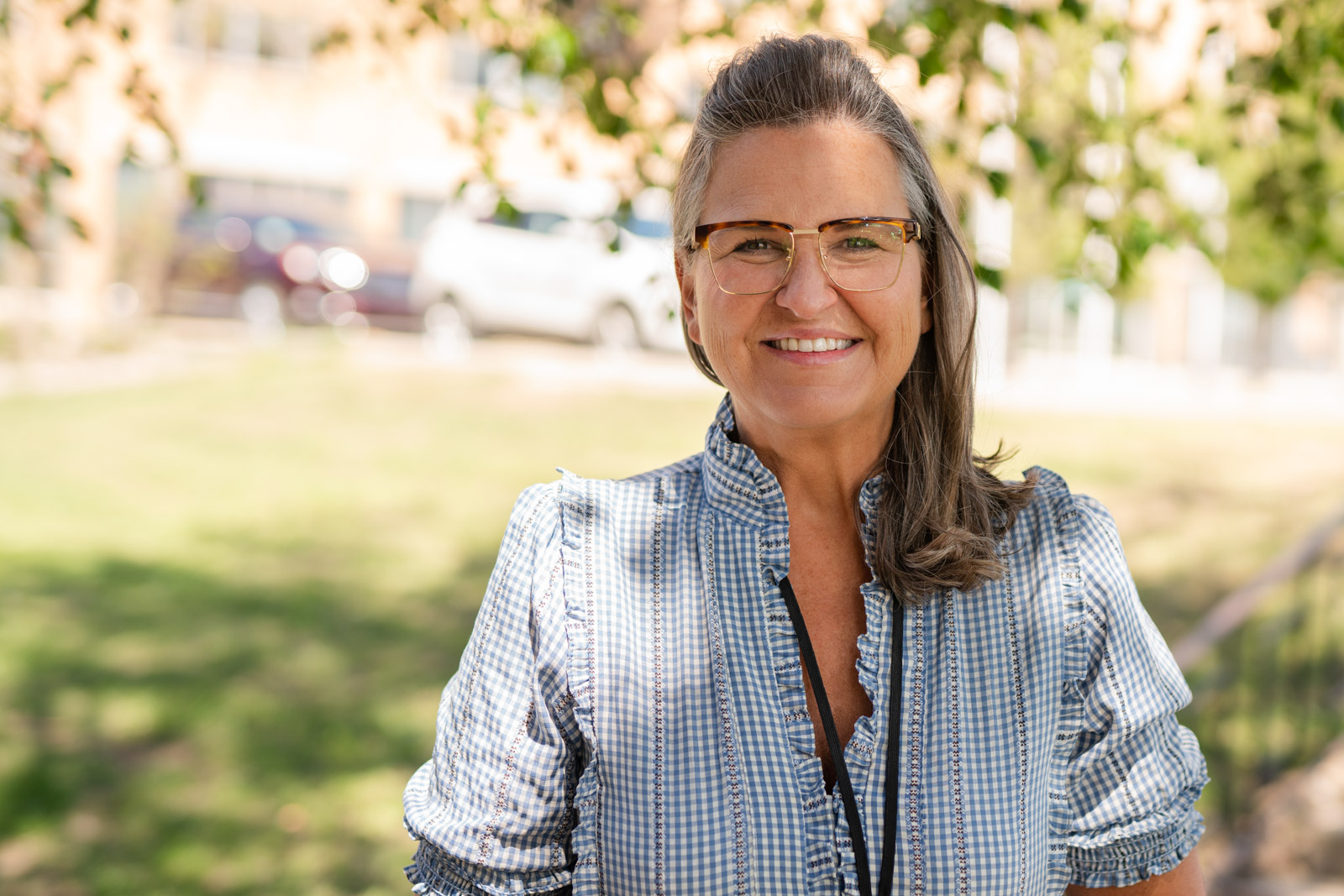 Kerri Dolgopol, Manager of Palliative Care at St. Paul's Hospital, says she and her team do everything possible to create a gentle environment, and the Vocera system will be another tool they can use.
At the Hospice at Glengarda and at the Palliative Care Unit in St. Paul's Hospital, the dedicated staff work very hard to create a safe and comfortable environment for the patients and their families.
Perhaps you've experienced one of those quiet moments visiting a loved one, sitting at their bedside, having a little chat or holding their hand.
Then, out of nowhere, the overhead speakers start blaring: "Paging Dr. Proxy. Dr. Proxy dial 321." And the moment your jangled nerves settle back down, a patient monitor shrieks a high pitched electronic alarm!
These types of communication and equipment alerts play a critical role in a hospital, but the constant disruptive announcements and noise is hard on patients, families and staff.
Thankfully, there's new technology available which puts an end to the era of upsetting interruptions in hospitals — and you can help bring it to the Palliative Care Unit at St. Paul's Hospital.
No more loud announcements
This patient-friendly paging system called Vocera is built around a little device, small enough to fit in the palm of a child's hand, which allows patients and staff to have secure, instant, two-way communication. Once the Vocera badge is clipped onto our scrubs, we will receive a patient's spoken request immediately: "Nurse, could you please bring me a warm blanket?" No more loud announcements ruining a quiet family moment or disturbing a patient's sleep.
This system will allow staff to communicate better, save steps (fantastic for staff so often run off their feet), and create the gentle environment so important for palliative and end-of-life care.
"My team and I do everything possible to create a gentle environment," said Kerri Dolgopol, Manager of Palliative Care at St. Paul's Hospital. "It's one of the most important gifts we can give a patient and their family as they spend their final weeks, days and moments together.
Currently, her team still works with the old system of call bells, an intercom and a phone system, which adds to loud announcements and the need for piercing alarms.
"I'm so eager for the peace of mind this technology will offer, along with the real, measurable improvements to patient care, and stress relief for our staff," Kerri said.
Double your gift
When you donate to bring this system to the Hospital, your fellow donors Utsang and Khyati Desai will match every dollar you donate, to a maximum of $25,000.
This caring brother and sister want to instantly double your gift because, just like you, they both believe our community deserves high-quality end-of-life care. This means your generosity will have twice the impact and deliver the new Vocera system even faster.
"Giving is not just about making a donation; it's about making a difference, and giving one's soul a lift," Khyati said. "We believe in building relationships and helping our community."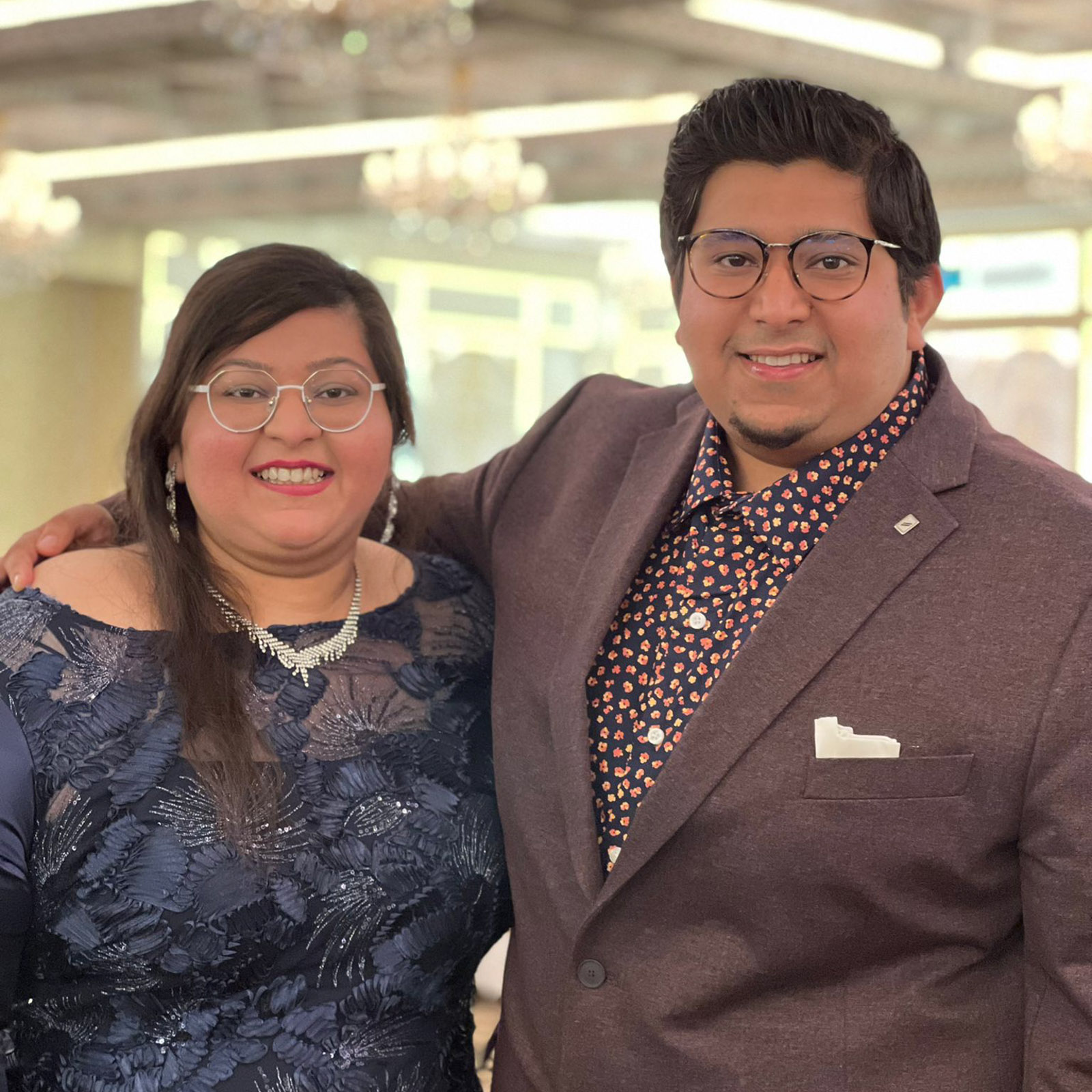 (l-r) Donors Khyati and Utsang Desai.
In addition to supporting the well-being of those within the Palliative Care Unit, your generosity will also help families and patients within the newly opened Hospice at Glengarda by providing the extra touches that can make their time within the Hospice so very special through the Comfort Care Fund.
Every single dollar you donate makes a difference both within the Palliative Care Unit and at the Hospice at Glengarda. Kerri says that your support will enhance the atmosphere of the Palliative Care Unit, improve patient care, and make our hardworking staff even more efficient.
"Thank you for your kind support of our patients who are facing end-of-life care, whether in the new Hospice at Glengarda, or within my Palliative Care Unit," Kerri said.
If you donate now, your gift will be doubled thanks to the generosity of the Desai siblings, and you'll know that you helped to bring more peace, quiet and comfort to someone spending their last days with their family.
Click here to donate, and select "Letter – Hospice/Palliative (Vocera)" when asked where you'd like to direct your gift.