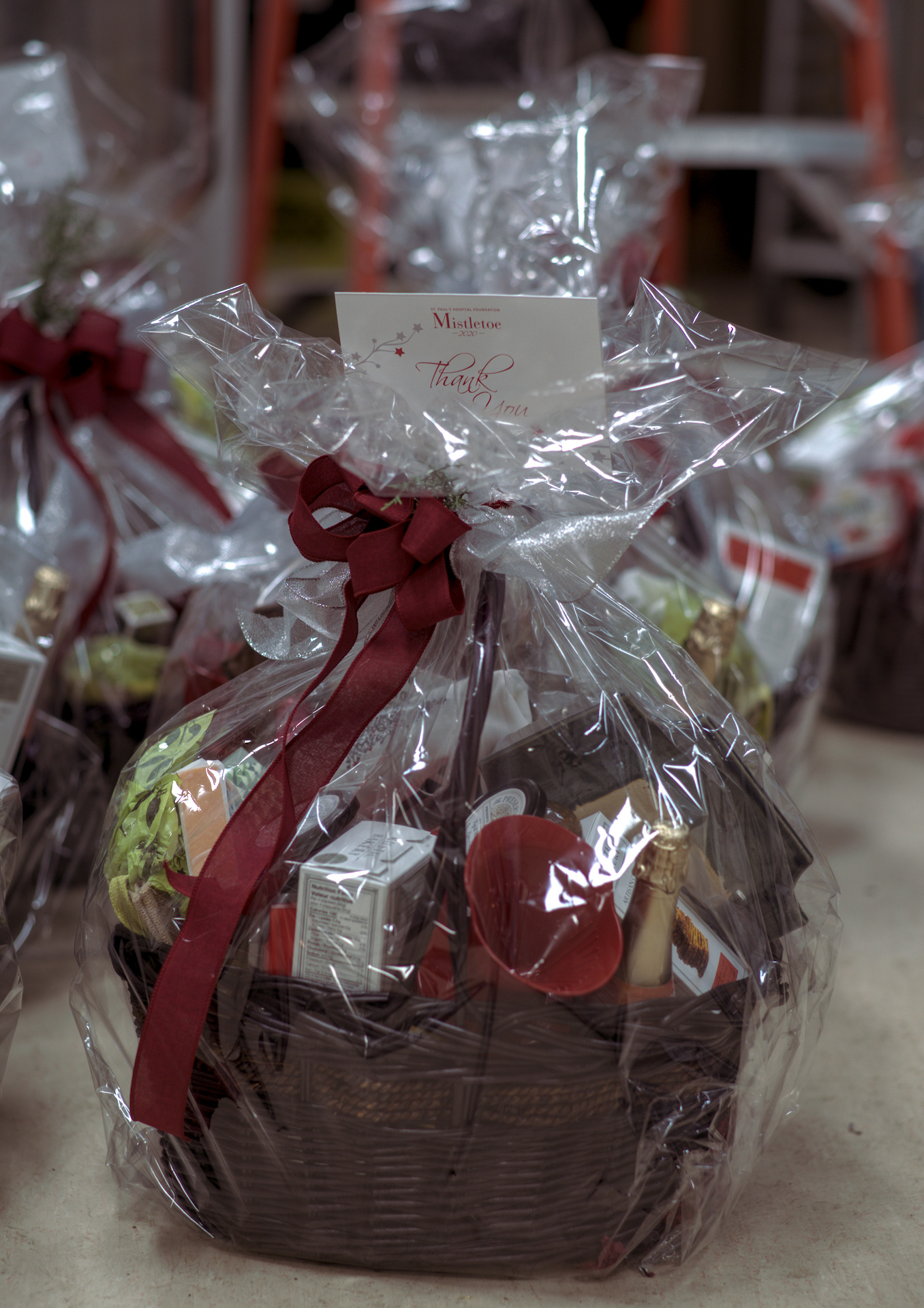 Mistletoe Baskets
Presented by

Mistletoe Baskets are now SOLD OUT!
Thank you for your incredible support. Your basket purchase will help expand our acclaimed Healing Arts Program to provide culturally inclusive music therapy that is respectful of traditional languages and practices for all of our dialysis patients.

Baskets will be delivered within Saskatoon city limits on
Saturday, December 11 between 9 am and 5pm.
You can still help
by donating to support front-line health care workers at St. Paul's Hospital.
Click here to Show Your Love to Frontline Workers
or call 306 655 5821 to make a donation
*A full charitable tax receipt for Frontline Love and a partial charitable receipt for Mistletoe Baskets will be issued by December 31, 2021.
---
Thank you to our Mistletoe Basket Sponsors
We take this opportunity to thank our dedicated sponsors, who have joined us for this creative take on a Christmas tradition, with special appreciation for our presenting sponsor, Nutrien. Thank you for your thoughtful, festive, and generous support. You are making a difference in the lives of patients and families.
Presenting Sponsor
Nutrien
Platinum Sponsor
TD Bank
Gold Sponsors
Associated Radiologists | SaskTel | Felesky Flynn LLP | S.O. Asher Consultants
Frankincense Sponsors
Korpan Tractor | KPMG | Dr. J. Spelay
Schaan Home Healthcare | Dakota Dunes Community Development Corporation
Myrrh Sponsors
Northern Resource Trucking | Cooke Insurance | Canadian Tire
Friends
Arcas Group | Blossoms Florals
LMNO | Museo | Sheraton Cavalier
Harden & Huyse Chocolates
---
Thank you to the Mistletoe Baskets 2021 Volunteer Committee
Pam Prosofsky (Chair), Carol Yelland (Past-CoChair), Barbara Berscheid, Doreen Howlett, Carrie Jamieson, Arlene Jorgenson, Nicholle Povhe, Laurie Thomas, Michelle Neufeld (SPH Foundation Manager of Annual Giving), Jesse Greenwood (SPH Foundation Annual Giving Officer), Jennifer Bow (SPH Foundation Executive Assistant)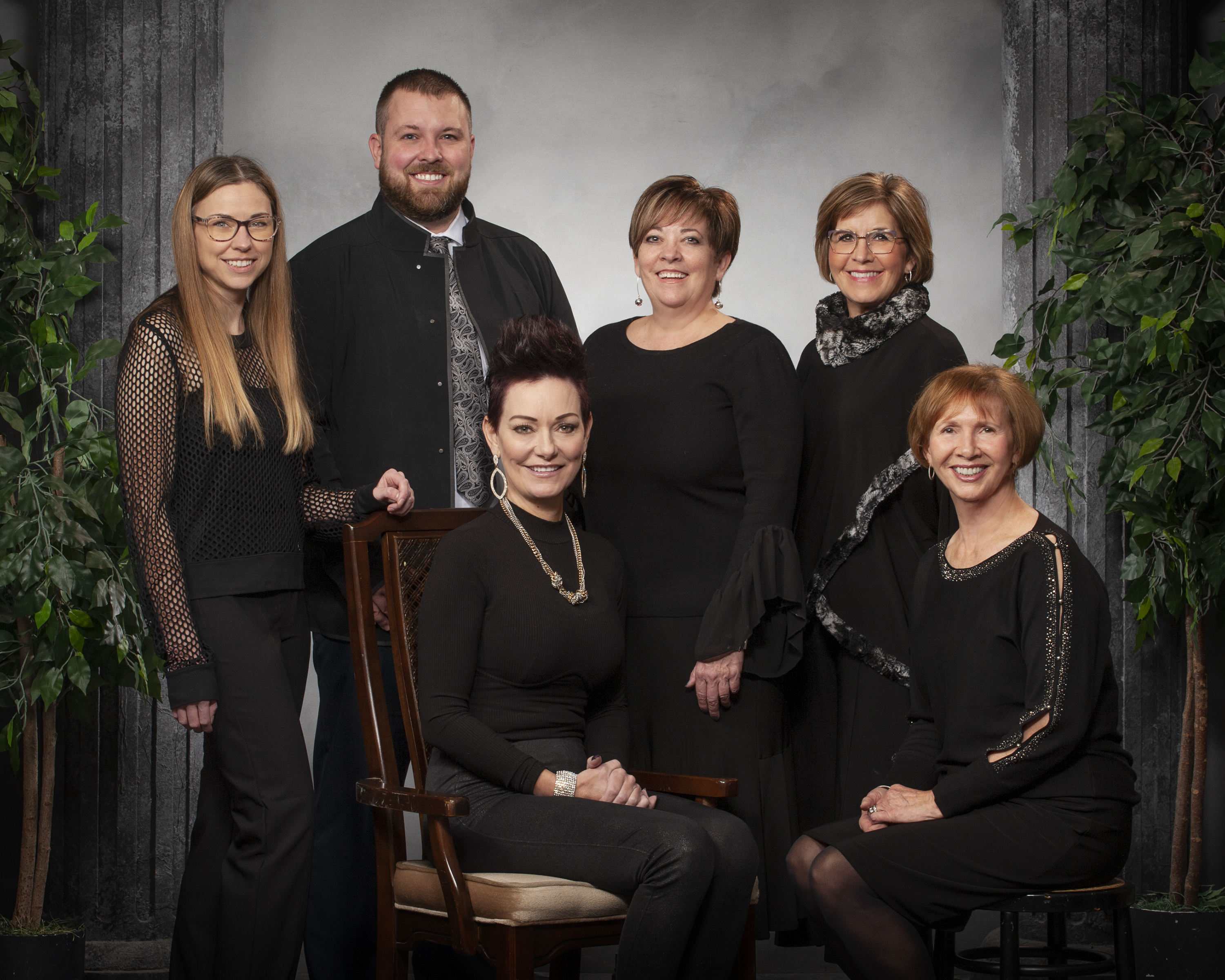 (l-r) Back row, standing: Michelle Neufeld, Carrie Jamieson, Doreen Howlett; Front row, seated, Pam Prosofsky, Carol Yelland
Missing: Arlene Jorgenson, Laurie Thomas, Barbara Berscheid, and Nicholle Povhe, Jennifer Bow
---
For more information, please contact Michelle Neufeld at 306 655 5835 or Michelle.Neufeld@sphfoundation.org