Story Posted: 2017-10-10
Join Us for Mission Week, Oct 10 - 13, 2017!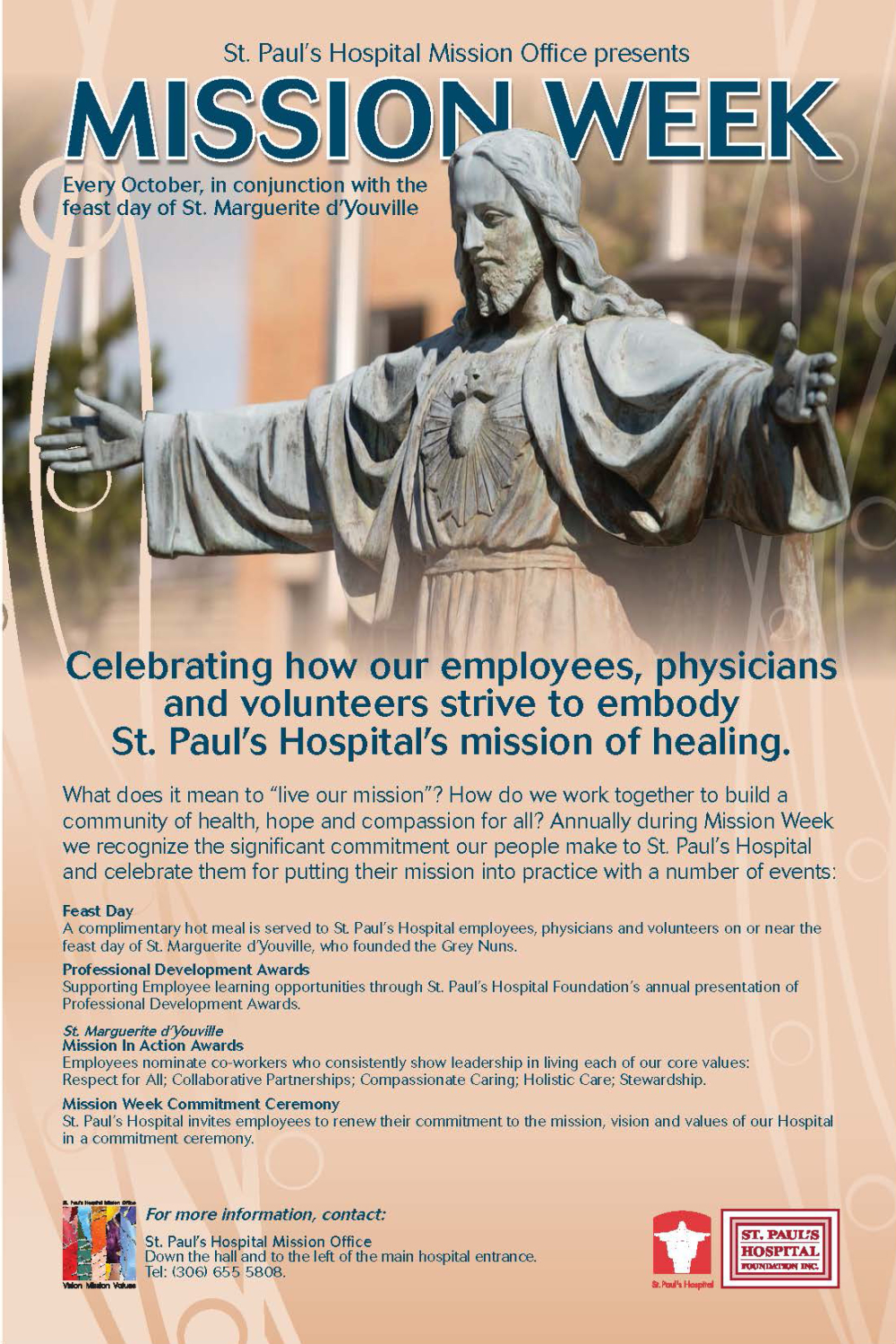 MISSION WEEK SCHEDULE
October 10-13, 2017
Department and individual recommitment ceremonies will occur throughout the week
The Spirit of St. Paul's Hospital Mission Week Videos. Tuesday, October 10, 2017. Screenings on the hour between 10 am and 3 pm in Pylypchuk Hall.
SPH Mission In Action Awards and Emmanuel Care Mission In Action Award. Wednesday, October 11, 2017 at 12 noon. Cafeteria
Feast Day and SPH Foundation Awards. Thursday October 12, 2017 at 12 noon. Cafeteria.
Mission Week is presented by: