Story Posted: 2023-07-20
Hospital Highlights: Laboratory Medicine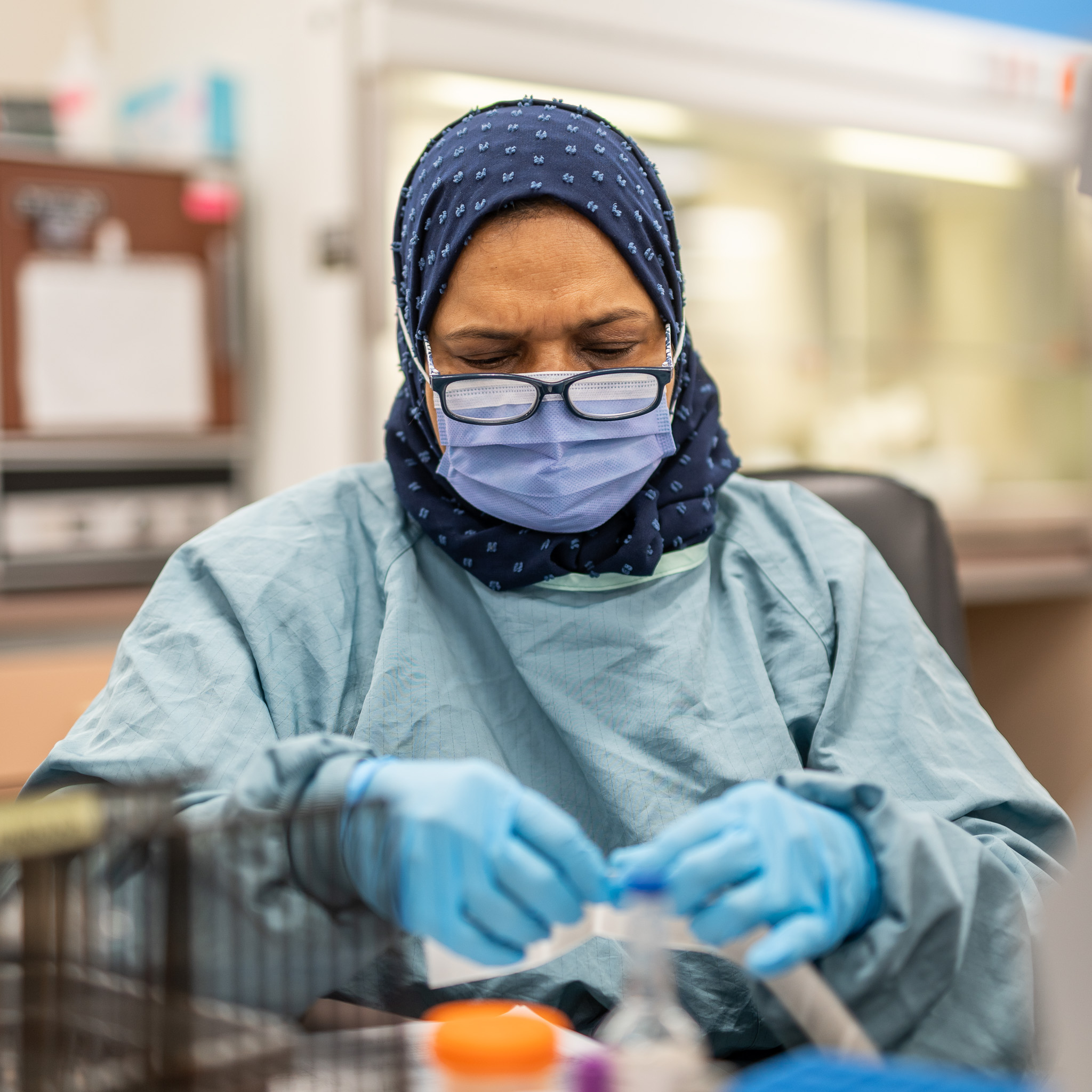 St. Paul's Hospital Laboratory provides services in the departments of Anatomical Pathology, Hematology, Clinical Biochemistry, Transfusion Medicine, Immunodiagnostics and Histocompatibility, and Immunogenetics. The Laboratory provides services for our surrounding communities, and is a transportation hub for the testing and referral of specimens from both within Saskatoon and also rural centers in Northern Saskatchewan. Our Immunogenetics Division and Tranfusion Medicine Division are excellent examples of our leadership within the province. Our work in Immunogenetics and Histocompatibility is essential to the Saskatchewan Transplant Program, and our Tranfusion Medicine Division assists approximately 150 Prince Albert patients each month with vital prenatal testing.
The previous Human Leukocyte Antigen (HLA) lab name has now been changed to "Histocompatibility and Immunogenetics Laboratory (HIL)." This important change reflects the Lab's increased scope of service, which now supports all organ and bone marrow transplantation. In addition, HIL covers tests that study how a person's genes affect their response to pharmaceuticals and how the body processes these pharmaceuticals. We are excited to announce that we are the first Canadian clinical lab to use a technique called NGS (next-generation sequencing) for Chimerism testing. Chimerism testing involves analyzing a patient's blood samples for unique genetic markers to determine the proportion of donor and recipient cells present in the body. We are now able to complete this monitoring in-house, which increases our accuracy, decreases turnaround time, and improves patient health and safety.
Donor Support Brings Innovation
The Laboratory has benefited greatly this year from community support through St. Paul's Hospital Foundation. A donor-supported pneumatic tube system will soon be implemented within our Hospital, allowing for much quicker in-house delivery of lab samples and test results, freeing up additional time for staff to spend with patients. Foundation support also provided the Lab with numerous pieces of state-of-the-art equipment (Luminex, Robosep, a tape station and an EZ2 DNA extractor), enabling improved and more accurate test results in a manner that is safer and more efficient for our employees. The Lab was also thrilled to receive funding from the Foundation to purchase a new glassware and lab-ware washer, which has greatly improved efficiencies and workflow.