Story Posted: 2023-04-28
Foundation Celebrates 40 Years of Community Support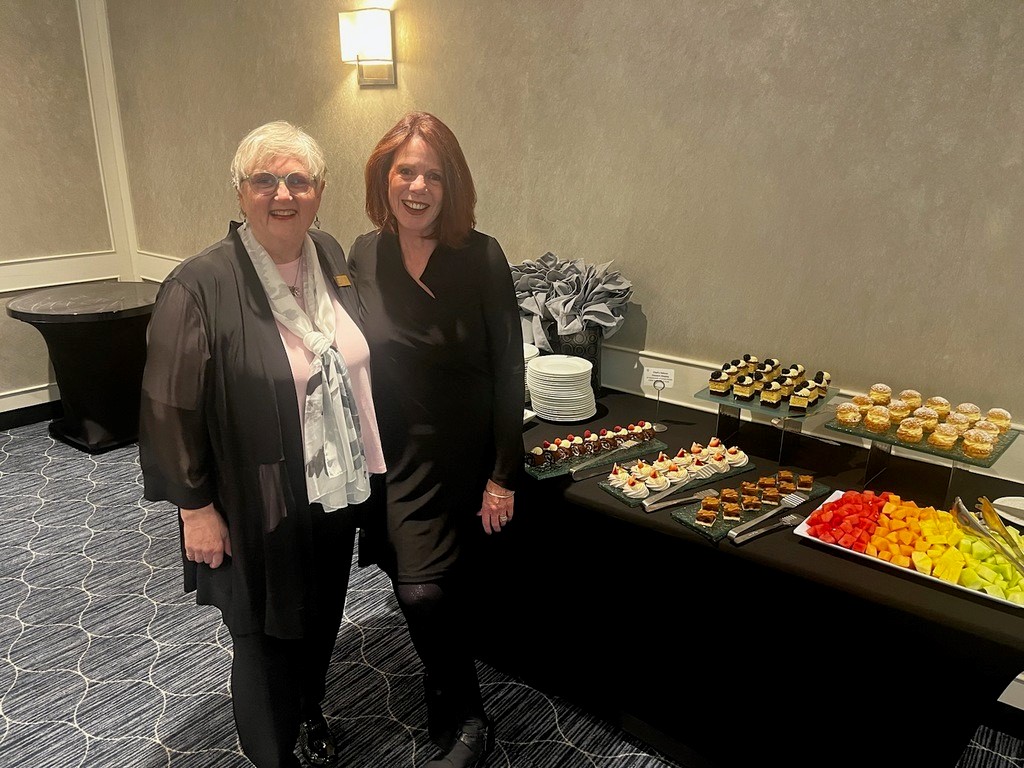 Saskatoon (April 27, 2023)
St. Paul's Hospital Foundation wishes to extend our sincere gratitude to our dedicated donors who have once more allowed us to advance innovation and state-of-the-art care within our Hospital. Through
the outstanding generosity and commitment of our donors, the Foundation raised
$6,882,093
in 2022
to support St. Paul's Hospital and the Hospice at Glengarda.
This past year marked the 40th Anniversary of the St. Paul's Hospital Foundation. For 40 years, "we have had the privilege of providing philanthropic leadership in support of St. Paul's Hospital, holding the Grey Nuns' legacy close to our hearts and striving to lead with the same sense of compassion and courage" explains SPH Foundation CEO Lecina Hicke. The Foundation has allocated more than $86 million to the Hospital since its formation in 1982, and supports our healthcare teams in providing the best possible care to those that we serve.
St. Paul's Hospital Foundation held its Annual General Meeting on April 27, 2023 where Board Chair Dr. Vivian Walker acknowledged the many people and organizations that have given their time and resources in service of the Foundation, Hospital, and Hospice in the past year. She also highlighted that "it is the phenomenal support from our community that allows our Foundation to continue to positively impact patient care".
At the event, the Foundation reported the successful fund raising of $1.5 million for the procurement and operationalization of a da Vinci Surgical Robot and the implementation of the provincial Surgical Robotics Program. Other significant funding included $259,431 for a Laboratory Pneumatic Carrier System, $233,361 for Hospice at Glengarda Programming & Equipment, and $225,282 to the Central and Bedside Monitoring System at the Hospital.
St. Paul's Hospital Foundation is pleased to welcome two new inductees to our Board. Chris Donald practices corporate/commercial law at Robertson and Stromberg LLP, and is a sessional lecturer with the College of Law at the U of S. He has a deep history of being involved with Catholic organizations, and brings experience to the Board of Directors from his time as Chair of the Catholic Health Association of Saskatchewan. Shane Biehn is a Certified Financial Planner and a Wealth Advisor with Connor Clark and Lunn Private Capital. Experienced in wealth management and strategic philanthropy, Shane is a member of the Canadian Association of Gift Planners and the Canadian Association of Farm Advisors.
We are pleased to announce that two Board members will be taking on new roles; Gwen Dueck will become our Board Chair, and Kevin Sharfe will move into the role of Vice-Chair. The Foundation also wishes to thank our outgoing Board Members for their service: Neil Weber and Shari Watson have brought significant knowledge and creativity to our Board, and we deeply appreciate the time, energy, and enthusiasm that they have given to our Foundation.
-30-
For more information, please contact:
Lauren Bueckert
Communications and Stewardship Officer
St. Paul's Hospital Foundation
Tel: (306) 621-9761
Email: Lauren.Bueckert@sphfoundation.org