Story Posted: 2017-11-20
Mistletoe Charity Ball Raises $191,500 for heart health patients at St. Paul's Hospital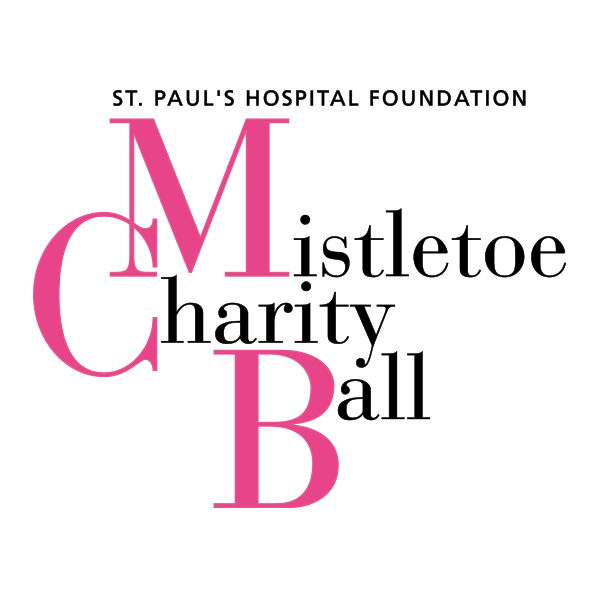 (Saskatoon, Nov 20, 2017) On Saturday, November 18th, the 28th Annual Mistletoe Ball raised $191,500 to help bring a 2D Echo Cardiac Machine to St. Paul's Hospital.
"What a wonderful way to start the Christmas season! Funds raised through the Mistletoe Ball will bring advanced equipment to our Hospital, making a significant difference for the more than 1300 patients who access St. Paul's Hospital's Heart Health program each year," said Chris Boychuk, SPH Foundation Volunteer Board Chair. "Our volunteer committee is extremely dedicated - they really go above and beyond to ensure our guests enjoy a fantastic evening. We are so blessed to be part of this generous community of sponsors and supporters."
The gala event, presented by PotashCorp for the seventh year in a row, featured a five-course Italian-themed gourmet meal provided by the Sheraton Cavalier's Executive Chef Robin Andreas and staff. Event goers enjoyed a night of fellowship and dancing to The Legendary Rhythm and Blues Revue.
Proceeds from the event will help St. Paul's Hospital Foundation purchase a new 2D Echo Cardiac Machine which gives detailed scans of a person's heart and better diagnosis for cardiac issues. The new technology increases the hospital's capacity to provide clearer images and offers twice as much clinical information as the current model does in the same amount of time. With two machines on hand, the staff at St. Paul's Hospital will be able to help even more patients every day.
Since its inception in 1990, Mistletoe Charity Ball supporters have raised over three million dollars for medical equipment and patient care items.
We celebrate our generous supporters and thank our dedicated volunteer Mistletoe Ball committee members: Mrs. Carol Yelland (Chair); Ms. Michelle Bell; Mrs. Barbara Berscheid; Ms. Darlene Cooper; Mrs. Marie Gormley; Mrs. Doreen Howlett; Mrs. Janet Postle; Ms. Pam Prosofsky; Mrs. Anne Reddekopp; Mrs. Louise Rodgers; Mrs. Tanya Wur; Mrs. Kari Sinkewicz (SPH Foundation Manager Of Annual Giving); Ms. Brenda McLean (SPH Foundation Executive Assistant).