Story Posted: 2020-10-08
St. Paul's Hospital Foundation Appoints Larry Long and Leah Schatz to Board of Directors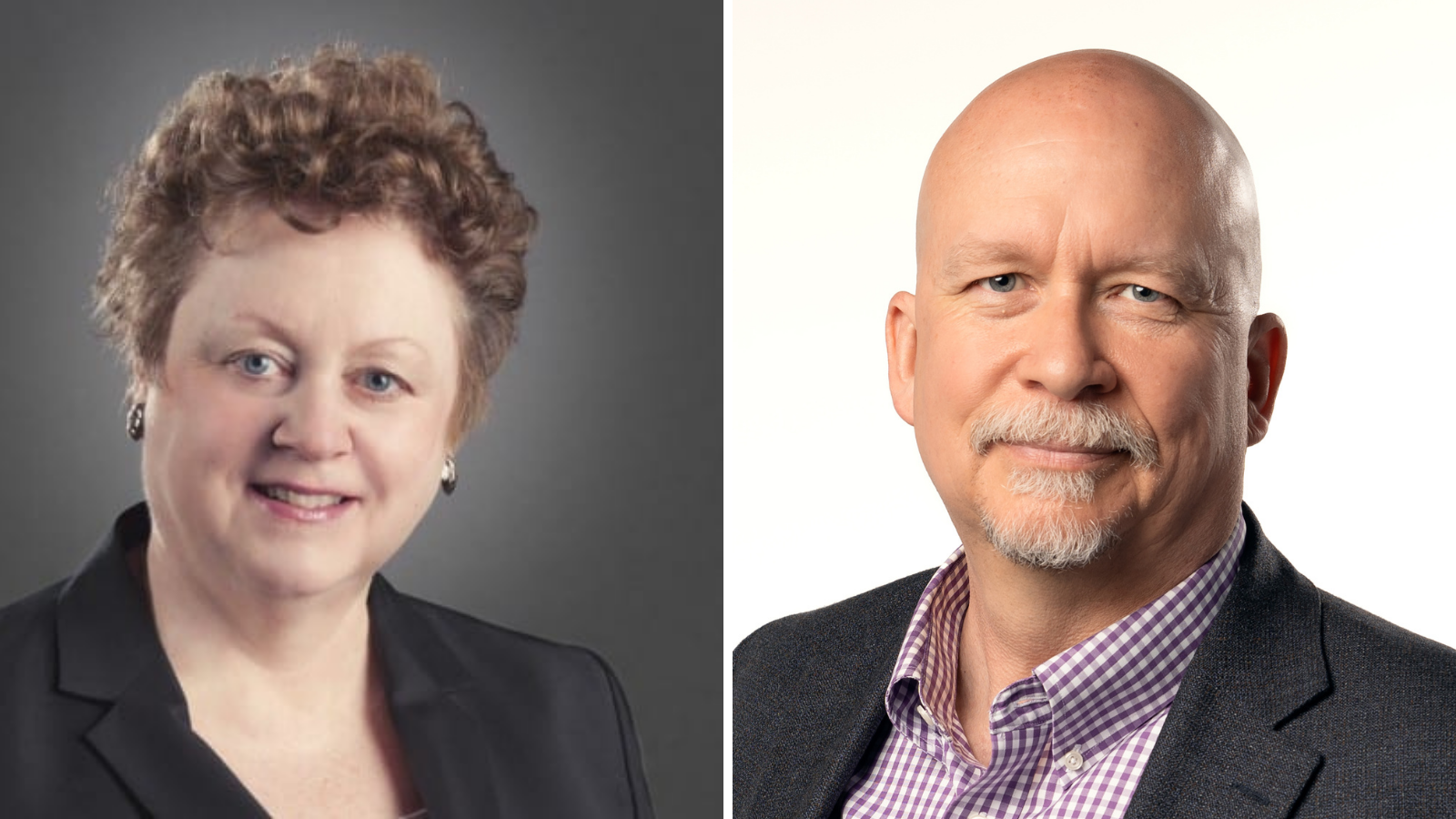 St. Paul's Hospital Foundation has appointed two new members to its Board of Directors.
"We are very pleased to appoint Larry Long and Leah Schatz to our Board of Directors, both of whom are exceptional leaders in their fields, and deeply committed to supporting St. Paul's Hospital and the Hospice at Glengarda," said St. Paul's Hospital Foundation Board Chair Neil Weber.
Leah Shatz is a partner at MLT Aikins, specializing in labour and employment law with a focus on the health and education sectors as well as in the area of Indigenous business and organizational development. Leah also brings an inspiring background in community volunteer work and leadership in her profession to our Board.
A graduate of the University of New Brunswick, Larry Long is the Senior Vice-President of Operations at Nutrien, Vice-Chair of the Saskatchewan Mining Association and a Director on the Advisory Board for the College of Engineering at the University of Saskatchewan. Through personal experience with loved ones under hospice care elsewhere in Canada, Larry brings to our Board deep and personal appreciation for our Hospital's holistic approach to end-of-life care.
Also this year, we say goodbye to retiring member John Agioritis. We thank him for his years of dedication and service since joining the Board in 2011.
St. Paul's Hospital Foundation's 2020-2021 Board of Directors consists of:
Neil Weber (Board Chair); Dr. Vivian Walker (Vice-Chair); Nicholle Povhe (Treasurer); Shari Watson (Secretary); Chris Boychuk (Past Chair); Gwen Dueck; Steeg Holmes; Ron Hyggen; Doreen Howlett; Arlene Jorgenson; Larry Long; Leah Schatz; Kevin Sharfe; Dr. Bruce Berscheid (St. Paul's Hospital Local Council); Tracy Muggli (St. Paul's Hospital Executive Director), Lecina Hicke (SPH Foundation CEO).