Story Posted: 2023-04-13
Nurse recruitment in the Philippines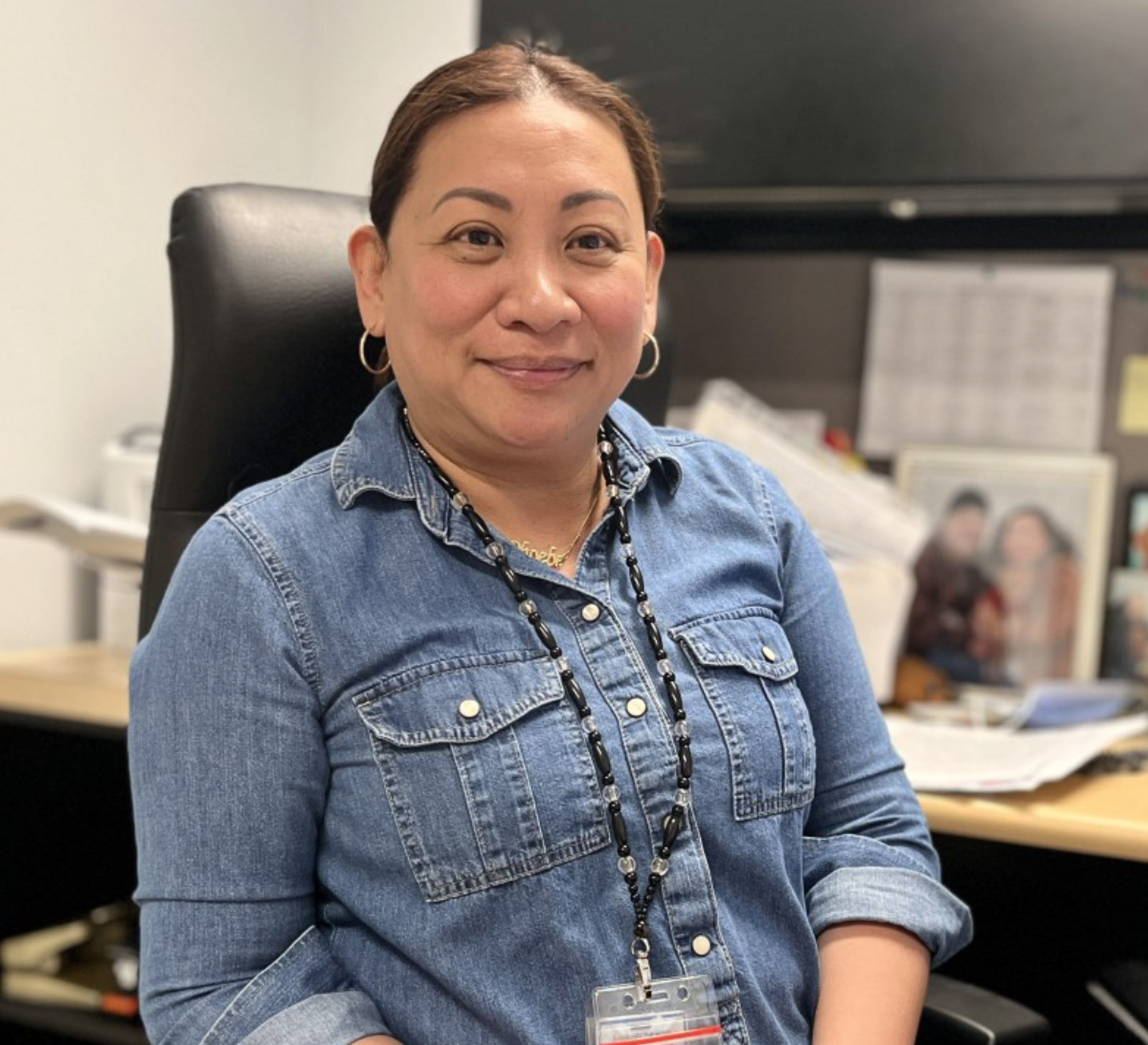 Originally published in The Lifeline, the St. Paul's Hospital Staff Newsletter.
Phoebe Chometa, Manager of 5A Surgery and Ostomy and Wound Care, was a part of the 2022 trip to the Philippines to recruit nurses, and she has been asked to return for the March 2023 follow-up trip.
As reported by the Ministry of Health back in December 2022, "Saskatchewan's delegation to Manila led by Health Minister Paul Merriman has wrapped up its targeted health care recruitment mission and returned home with successful results, making conditional employment offers to 128 registered nurses and one continuing care aide."
Phoebe knows what a challenge it is for any young person to travel overseas to practice their trade. Early in her career, Phoebe made a courageous decision to travel to Saudi Arabia to be a nurse. During her tenure there, she became the head of a surgical unit.
She was aware of our province's first outreach to the Philippines back in 2008, so she reached out to Shelley Lofstrom, Executive Director of Workforce Planning & Employment Strategies for the Saskatoon Health Region, to simply offer some insights and to find out more about their approach.
"I see it as my role to advocate for these foreign nurses. Coming to a new country is difficult...leaving family and learning a new language," shared Phoebe. "They wonder if they made the right decision."
The first trip was for information about immigration and about the roles Canada is looking for.
"We had a really good response from our first trip, so this second trip is to reply to all the applicants who were interested," Phoebe noted.
If everything goes well and the individual shows interest, there is still training and immigration hurdles and language and skills assessments. The process could take up to two years from first interview in the Philippines to the first day in a department in Canada.
"Canada has given me more than what I have asked for and... I am very grateful," closed Phoebe. "I'm very passionate about helping out".