Story Posted: 2023-01-04
Tracy Muggli Fund For Reconciliation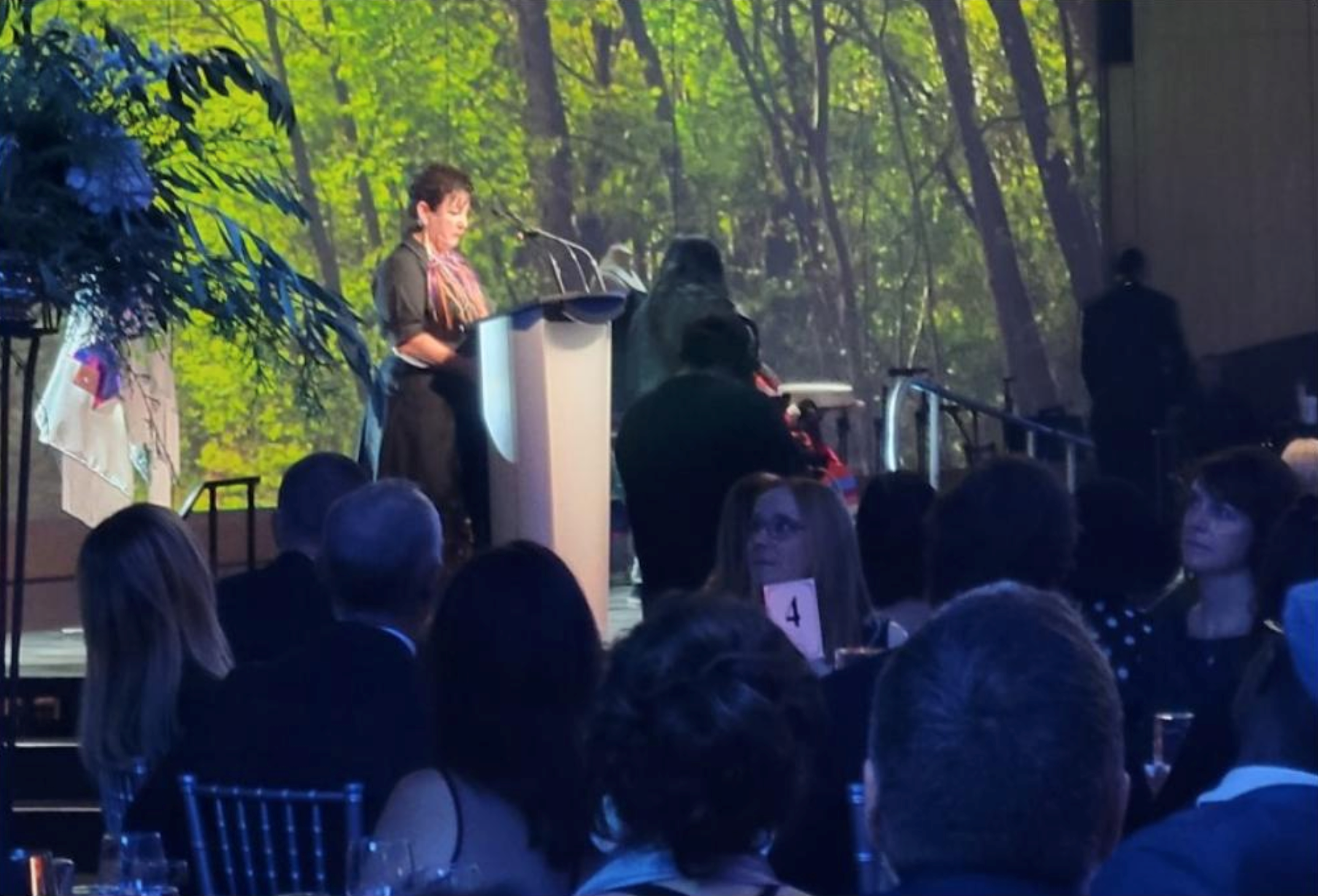 Many of you may know that our very own, Tracy Muggli, Executive Director of St. Paul's Hospital, served as a dedicated board member of the Saskatoon Community Foundation from 2011 to 2019.
During her tenure with the Saskatoon Community Foundation Board, Tracy served as the co-chair of the Saskatoon Community Foundation Reconciliation Gala. After a brief hiatus due to COVID-19, the Saskatoon Community Foundation hosted the fourth and final gala this past Saturday.
This important evening has not only inspired conversation and education around what we as individuals and a community can do to facilitate positive steps towards reconciliation, it has raised important funds to ensure this very type of work continues now, and well into the future.
Unbeknownst to Tracy, the Saskatoon Community Foundation announced the establishment of the "Tracy Muggli Fund For Reconciliation" in honour and appreciation of Tracy's fervent passion and energy in our walk towards reconciliation, and the role she played in making the Gala such an overwhelming success from a fundraising, awareness inspiring, and action implementing perspective.
Tracy we thank you for being who you are to us, and to those in our community who rely on champions, just like you, to see and trust in better futures ahead.