How Kaylee Eden honoured a friend with a fundraiser for the Hospice at Glengarda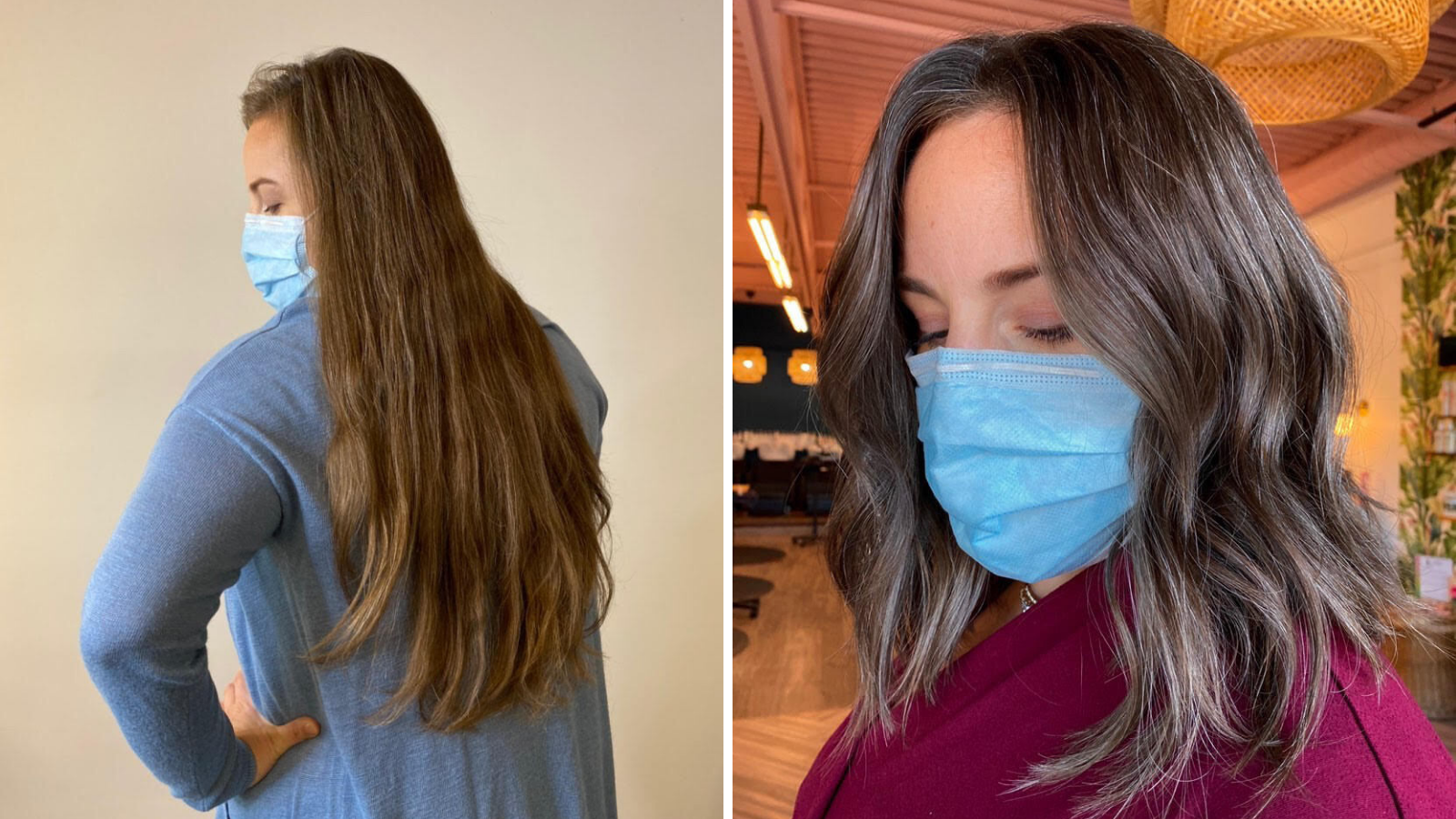 Kaylee Eden spent eight years growing out her hair to donate to those affected by diseases that cause hair loss. And then what started as a general act of kindness became much more personal for Kaylee when she lost a loved one to cancer.
Kaylee said a hospice in Saskatoon would have benefited her friend as well as her family, which is why Kaylee chose to honour her friend through a donation to St. Paul's Hospital Foundation's Close to Home Campaign for Hospice & End-of-life Care.
"It was really hard because there wasn't really a place here for her, and her family had to travel all the way to Calgary to see her, and if they couldn't make the trip they didn't really get to see her the last bit. So I think having something here in Saskatoon would be of great value, especially in those times of sorrow," Kaylee said.
Kaylee held an online viewing of her getting her haircut at a salon, allowing friends and family to share the moment with her by watching it live.
Kaylee said the bond she had with her friend was what moved her to pursuing this charitable act.
"She was an amazing person and I think she would have really liked what the money was going towards, especially because it would have affected her in her last days, too," Kaylee said. "She was my brother-in-law's sister, so we're both the aunties in my family. She was a photographer who chased tornadoes and I'm a big fan of photography myself, so we bonded over photography. We also bonded over the nieces and nephews we share."
No stranger to charitable work, Kaylee has also helped in soup kitchens in Saskatoon and various other volunteer work downtown. She shared some advice for those that are new to charitable work.
"Slow down and take your time to plan and communicate to reach out to people to help," Kaylee said. "Ask for help, ask for connections, and people want to help with raising money and doing something good for everybody, so you don't have to put it all on yourself."
Kaylee said she pursues charitable work and volunteering because she thinks it's important to give.
"I think love is one of those things that makes life worth living and I think giving expressive love and caring for other people is expressing love to humanity in general."