SPH Palliative Care Unit Renovations
We will improve care and patient experiences in the Palliative Care Unit at St. Paul's Hospital through significant renovations.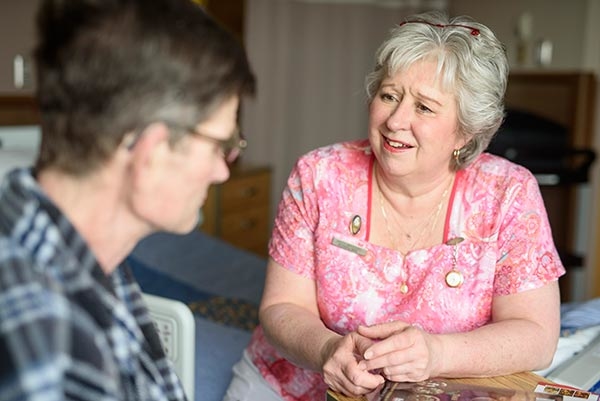 Opened in 1991, the Palliative Care Unit in St. Paul's Hospital supports acute-care patients and families as they face end-of-life.
This unit remains an important facet in end-of-life care in Saskatoon and is an integral component of the campaign.
Even with a new hospice, the demand for complex symptom management will remain high and the Palliative Care Unit will remain in full operation.
That's why the campaign also supports improved patient experiences and care delivery efficiency in the Palliative Care Unit.
Renovations include:
Creating efficiency and therefore more time for care-giving by moving the medical supply room closer to the patients;

Improving patient experiences by creating a larger bathing space with a ceiling lift track and a spa tub; and

Turning the existing shower room into a wash/sanitizer room.