Story Posted: 2023-07-05
Hospital Highlights: Diagnostic Imaging and Nuclear Medicine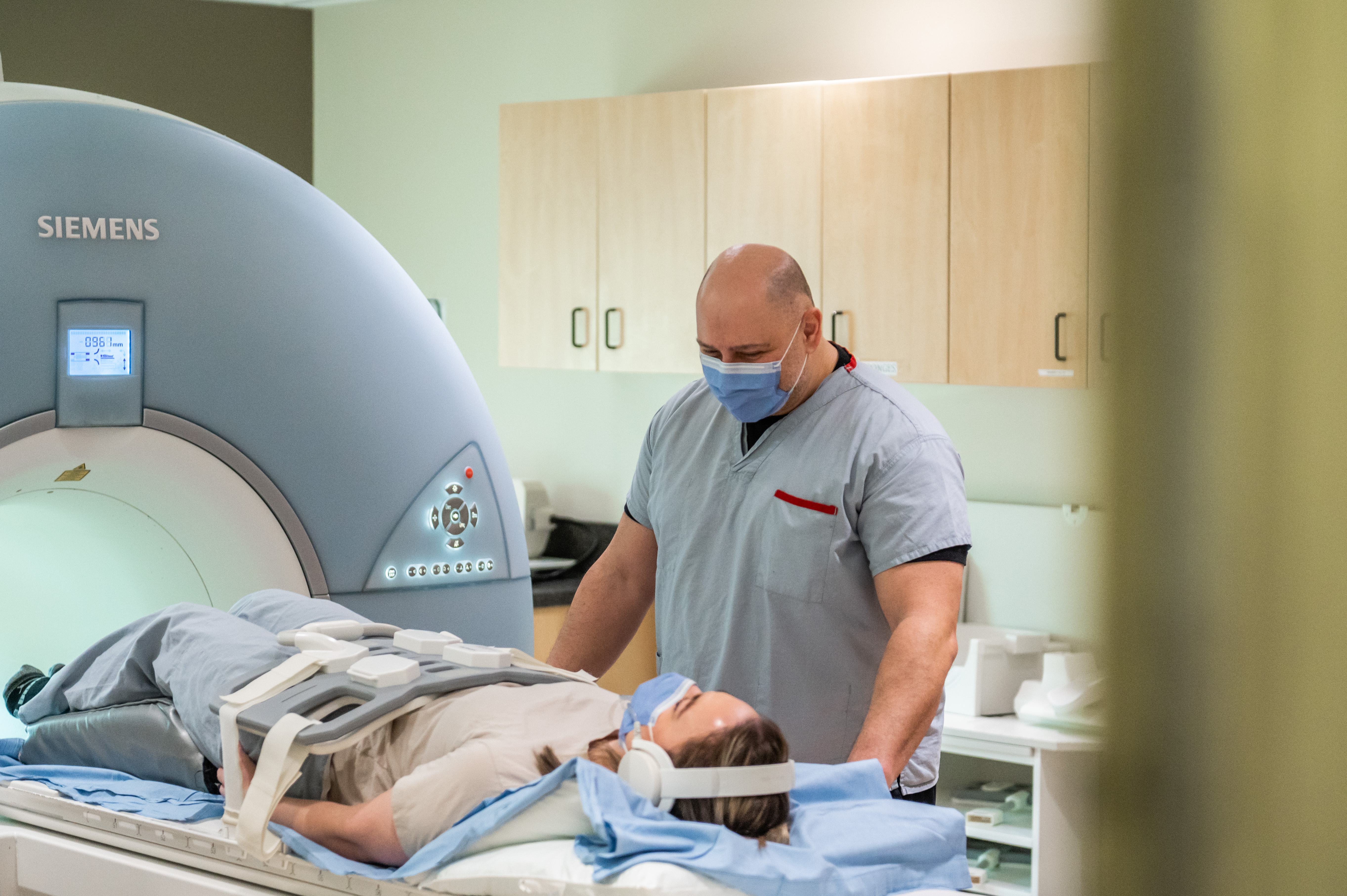 From the St. Paul's Hospital & SPH Foundation 2022-23 Annual Review.
Diagnostic Imaging and Nuclear Medicine play an important role in both diagnosing and treating the spread of disease. Highly specialized staff use state-of-the-art equipment to help identify, analyze, diagnose and treat a wide range of medical conditions and are an essential part of many patients' healthcare journeys.
SPH Diagnostic Imaging fully embraces patient and family-centred care as a fundamental value of the Department. Staff serve the needs of patients while also involving family and support members whenever appropriate. Diagnostic Imaging staff supports patients and families as well as the healthcare team as a whole, often working collaboratively with other teams at the Hospital. As the community emerges from the pandemic, the Diagnostic Imaging team has used the experience of recent years to inform the delivery of services moving forward. Staff have remained strong and resilient, and look forward to the bright days ahead.
MRI Upgrades Secure the Future
As technology advances, so does the need for updating and replacing the imaging systems in Diagnostic Imaging. With funding made possible by generous donations, the Department is excited to pursue state-of-the-art upgrades to our MRI Scanner (originally installed at the Hospital in 2008). Upgrading its technology will have an immediate, positive impact on patient care by significantly reducing patient exam duration. Consequently, more patients will be served in less time, helping to address the expanding MRI waitlist.
Diagnostic imaging is a constantly advancing field, and updating equipment as technology progresses allows patients to have the most accurate diagnoses and best possible treatment options during their Hospital visits.