Story Posted: 2018-03-01
Planting the Seeds Of Hope
Dear Friends,

I love the feeling that comes with knowing spring is just around the corner after a long hard winter.
It's a feeling of hope, of possibilities and of promise soon to be fulfilled. I get a similar feeling knowing kind people like you are ready to help others in their community.
My name is Dr. Haissam Haddad and I'm responsible for leading all the doctors working at St. Paul's Hospital. It feels like a family and with your generous support, you become part of that family. Like any family, we count on each other and that is why I am reaching out to you today.
Will you help us buy a Point-of-Care Ultrasound (PoCUS) machine for our Hospital? This remarkable piece of equipment can be used to diagnose and treat a multitude of conditions right at the patient's bedside. This means no transfers between Hospital units, no scheduled appointments, and most importantly—no waiting!
All it takes is for you to spend a moment deciding on an amount you would like to give. Would you consider a gift today? Every dollar counts and you will be helping purchase a bedside ultrasound machine that will save lives and bring comfort to so many.
I have personally used a bedside ultrasound and I can tell you firsthand that it is a fantastic device that allowed me to confidently treat my patients.
I also wanted to share a real example how a bedside ultrasound machine will help improve patient care at St. Paul's, so I asked a doctor on my team to share a recent experience.
He told me about his patient, Mary, an elderly woman who recently came in for surgery. She had such difficulty breathing when she arrived that her surgery had to be put on hold until her doctor could find out what was going on. An ultrasound test was ordered and a few days later the results showed Mary had a lot of fluid around her heart.
This is a very serious condition and not easy to diagnose without an ultrasound. Left untreated, Mary would be vulnerable to dangerous surgical complications. Thankfully, Mary's doctor knew exactly what to do and within a few days, Mary was ready for surgery. But a few days can be a long time when waiting for life saving procedures.
With the new bedside ultrasound, Mary's doctor would have been able to diagnose her immediately without having to wait for an appointment and test results from the radiology department. A Point-of-Care Ultrasound will mean faster treatment, faster surgery, and ultimately faster recovery.
It just takes your thoughtful decision to help with a gift today.
Your contribution will mean better patient care, thanks to the addition of a Point-of-Care Ultrasound machine.
Yours sincerely,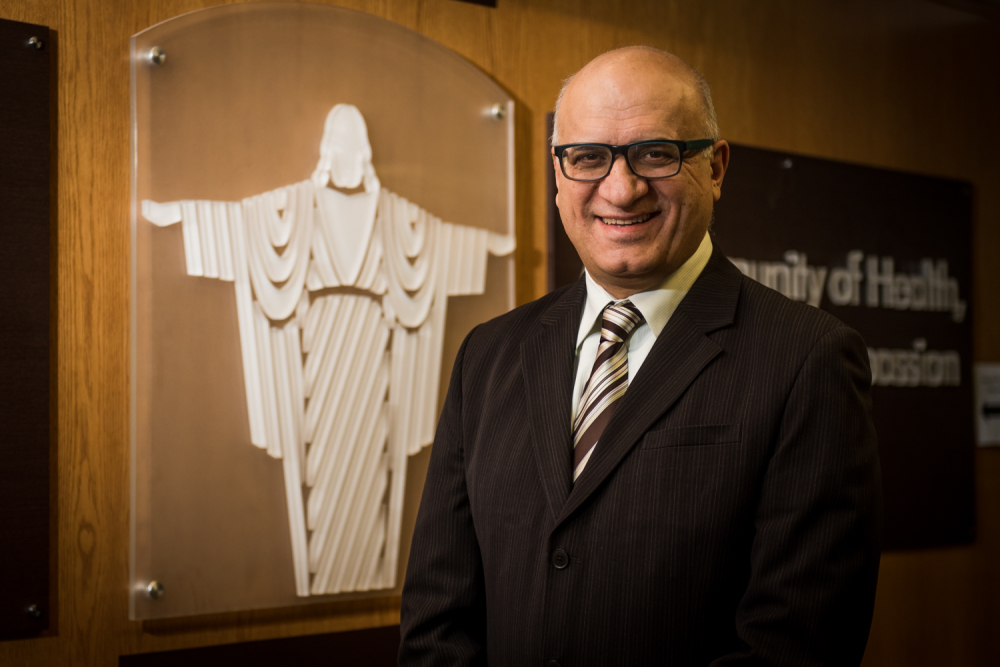 Dr. Haissam Haddad,
Physician Leader, St. Paul's Hospital,
Department Head of Medicine St. Paul's Hospital,
Provincial Head, Medicine, Saskatchewan Health Authority
P.S. Your special gift will offer our staff and patients the hope of new and advanced equipment like the bedside ultrasound that will mean faster treatment, faster surgery and ultimately faster recovery.
Donate Online Now or Contact SPH Foundation for more information.