Story Posted: 2023-10-23
Steadfast support for Saskatchewan: Kinsmen Foundation invests in new health care equipment for the province
From the Spirit Newsletter: The voice of St. Paul's Hospital Foundation.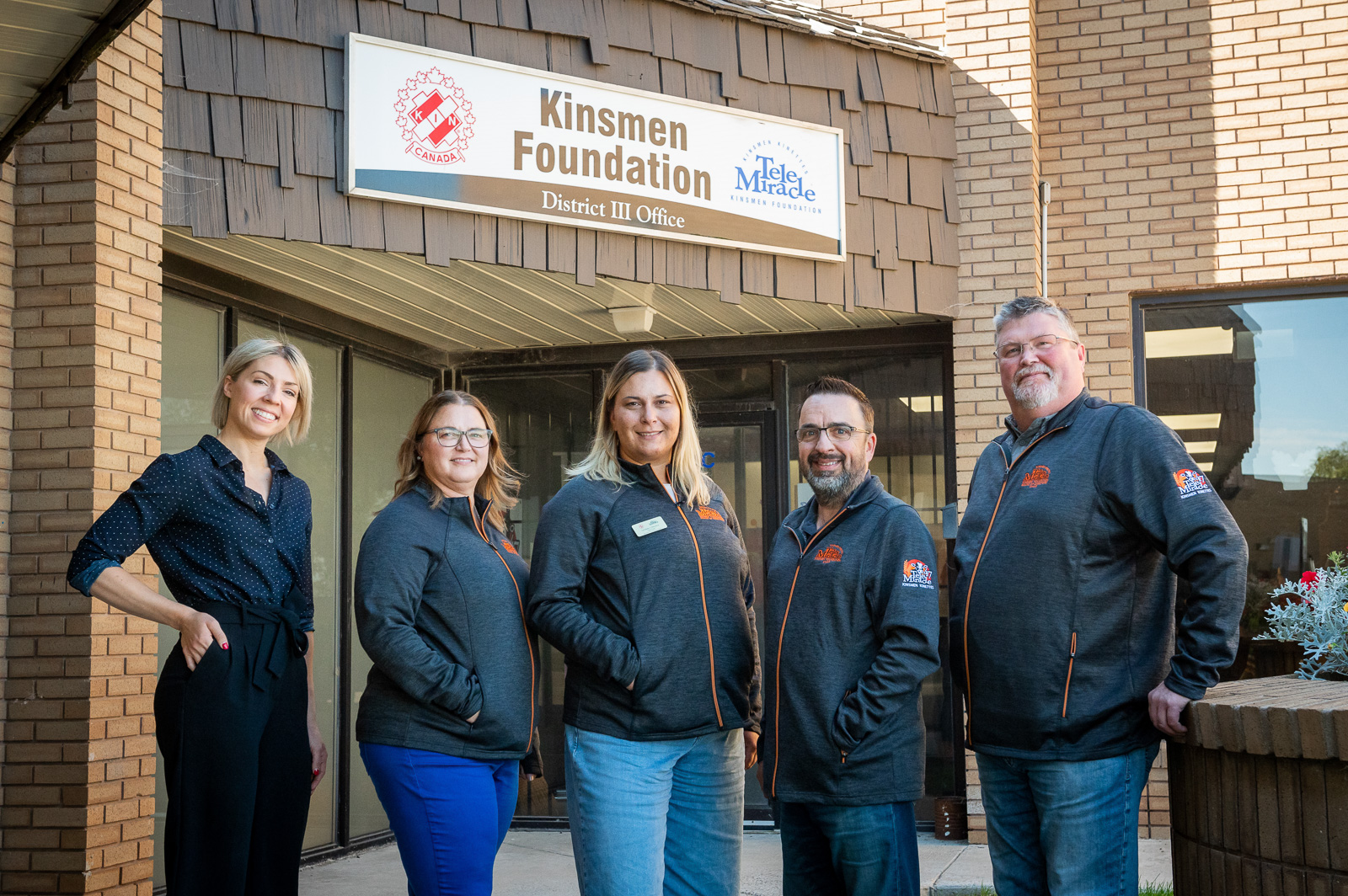 Through its iconic TeleMiracle Fundraising Telethon and generous support of the residents of our province, the Kinsmen Foundation is known by nearly everyone across Saskatchewan. After a record-breaking telethon in 2022 and another successful event in 2023, the Foundation committed a record amount of funds to new equipment and projects that drive innovation and improve access to health care in Saskatchewan. This funding included a very generous donation of $225,000 to St. Paul's Hospital Foundation towards the acquisition of the da Vinci Surgical Robot.
Innovative equipment that improves the patient experience within the healthcare system is at the core of the missions of both Kinsmen Foundation and St. Paul's Hospital Foundation. Kinsmen Foundation has previously supported significant advancements at St. Paul's by providing exceedingly generous gifts toward projects like the Electron Microscope and the Close to Home Campaign for end-of-life care.
"New and innovative equipment, or equipment that improves access to health care, leads to better outcomes," says Kinsmen Foundation Executive Director Richard Kies.
Kinsmen Foundation aims to increase access to this type of equipment and to extend life-saving technologies to areas that previously may not have had access.
In addition to supporting St. Paul's Hospital Foundation, the Kinsmen Foundation as a whole is committed to increasing the awareness of how all communities and organizations with specific needs can similarly receive support.
"We have a mandate to support people across the province, and maybe there's some smaller facilities or other projects that haven't been on our radar. We want to become aware of those," Kies explains.
He says the Kinsmen Foundation appreciates the grassroots nature of the telethon.
"TeleMiracle is rooted in Saskatchewan – it's a homegrown telethon that really couldn't exist anywhere else," Kies adds. "It's woven into the culture and fabric of the province. For a segment of our population, all you have to do is say the phrase 'Ring those phones!' and they know exactly what you're talking about."
The reach of TeleMiracle spans the entire province, with Kies outlining that they rarely have to look far before finding someone who either is or has been, in one way or another, linked to it.
"You don't have to go too far to find a connection to someone who has either donated, knows somebody that was supported, or somebody that was on stage when they were in school. Maybe they came across the stage with their piggy bank. It doesn't take long for people to find their TeleMiracle story," Kies adds.
"They're supporting their friends, their neighbours, and their community. That's very Saskatchewan – that's our province and that's our history."
With its continued commitment to health care in the province, the Kinsmen Foundation will have a widespread and immeasurable effect on the lives of patients and their families. Their most recent support of St. Paul's Hospital has already had a significant effect, with the resounding success of the da Vinci Surgical Robot and marked improvement to outcomes for surgical patients.
Whether it's by bringing new access to innovative equipment in remote areas of the province or by funding new technologies, Kinsmen Foundation's support — and therefore the generosity of the people of Saskatchewan as a whole —will undeniably be making a difference.