The Lifeline is St. Paul's Hospital's staff newsletter published by St. Paul's Hospital for and by its employees.
Please contact the Mission Office at 655-5808 for submissions or permission to reproduce articles. Submissions may be subjected to editing. For copies of previous years, please contact Mission Office.
Current Issue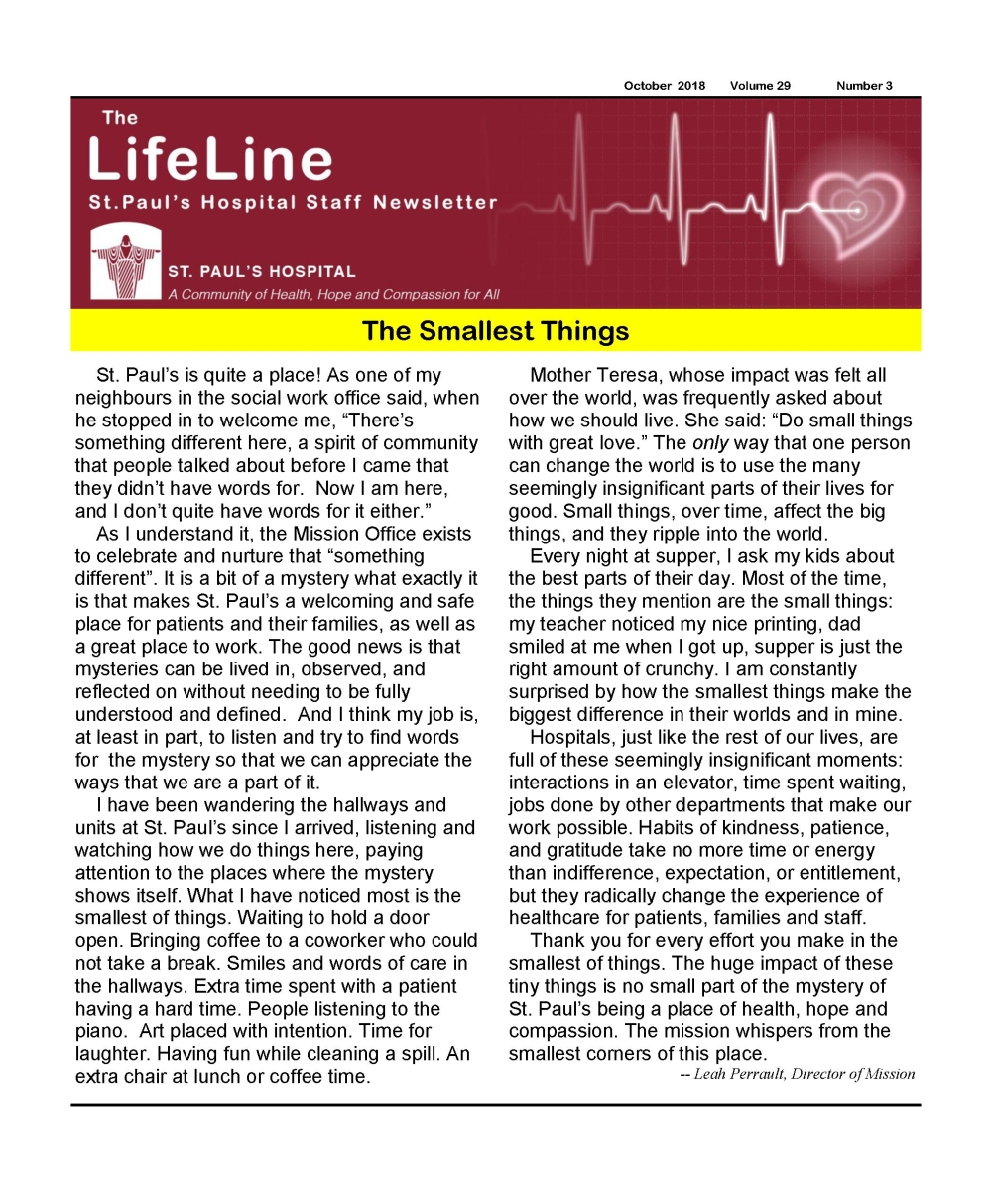 RECENT ISSUES

Contact Mission Office
Mission Office is located in the B Wing of St. Paul's Hospital, 1702 - 20th St West, Saskatoon, Saskatchewan S7M 0Z9.
Leah Perrault, Director of Mission: Call 306-655-5819 or email Leah.Perrault@saskhealthregion.ca

Diane Boecheler: Call 655-5808 or email at Diane.Boechler@saskatoonhealthregion.ca